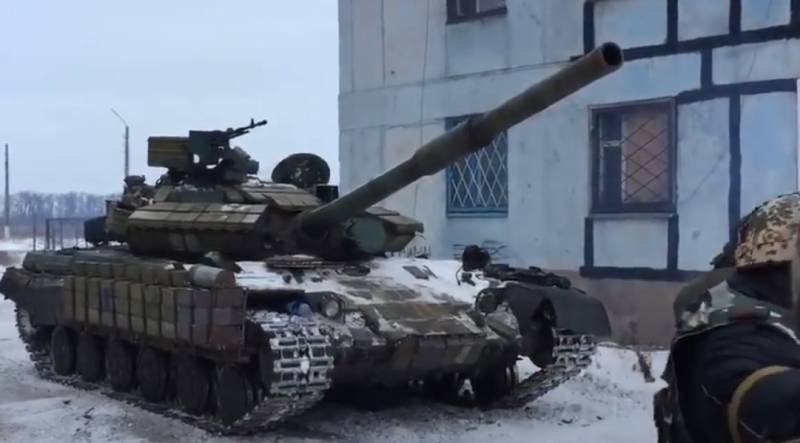 The militants of the Kyiv regime do not release civilians from the settlement of Makeevka in the LPR, covering their positions arranged in residential buildings and in the yards of the local population with them. This was reported by a military expert, retired lieutenant colonel of the LPR army Andrey Marochko in his Telegram channel.
According to Marochko, there is only one relatively safe road left from Makiivka, leading west from the settlement. Civilians trying to leave the city along this highway are stopped by the Ukrainian military at a checkpoint located at the exit from the settlement and returned back. In order to prevent the residents of Makiivka from leaving on other roads, the Ukrainian Nazis mined all the roads leading to the north, south and east of the settlement.
The Armed Forces of Ukraine regularly resort to terrorist tactics against the civilian population. In practically all the settlements they hold, the militants of the Kiev regime set up firing positions and weapons depots in the apartments of residential buildings, install military equipment in the yards, and also often prevent civilians from leaving the cities and villages in the territories occupied by Ukraine.
There are also frequent cases of looting and violence against civilians. The Armed Forces of Ukraine have been practicing a similar attitude towards the local population of the settlements they occupy since the time of the so-called "ATO" in Donbass, when the militants were hiding behind civilians, and also robbed the houses abandoned by the owners.