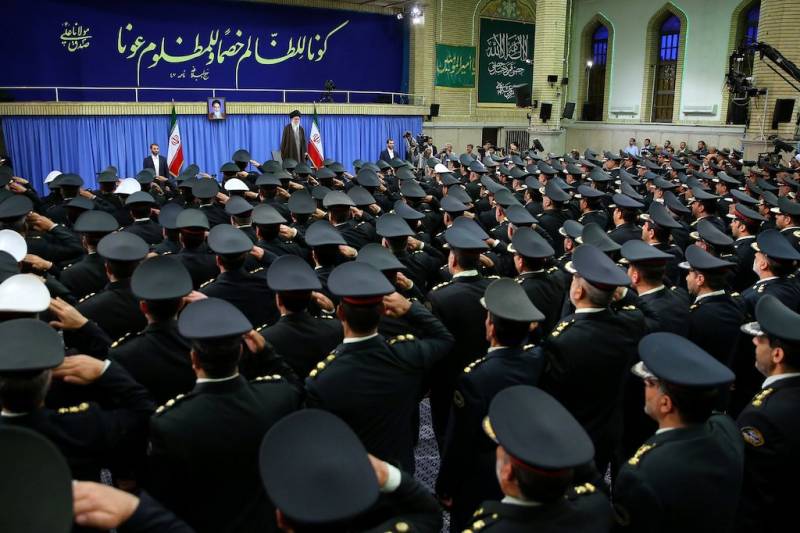 The perpetrators of an unsuccessful sabotage against the production center of the Iranian Ministry of Defense in the city of Isfahan were detained by Iranian intelligence officers. This was reported by the Tasnim news agency, citing a press release from the Iranian Information (Intelligence) Ministry.
According to the Iranian press, the operation to identify and detain the saboteurs was carried out jointly by the Ministry of Information and Intelligence of the Islamic Revolutionary Guard Corps (IRGC), as well as the Information Protection Organization of the Iranian Defense Ministry. As a result of operational activities, the main perpetrators of the sabotage were identified.
Iranian intelligence also reported that the fact of involvement in the organization of sabotage of agents working for the Israeli special services was established. As is known, the Israeli intelligence services have been carrying out sabotage activities against the Iranian military-industrial complex and the IRGC troops for decades.
Recall that the production center in Isfahan was attacked on January 28 with the help of unmanned aerial vehicles. One of the unmanned aerial vehicles was shot down, while the other two fell into special defensive traps and exploded.
It is now known that foreign intelligence agencies found the perpetrators of the sabotage among the inhabitants of Iran itself. This is not surprising, given that not so long ago there were mass unrest in Iran, and forces hostile to the country are actively working with groups of the population dissatisfied with the policies of the central authorities, including national minorities.