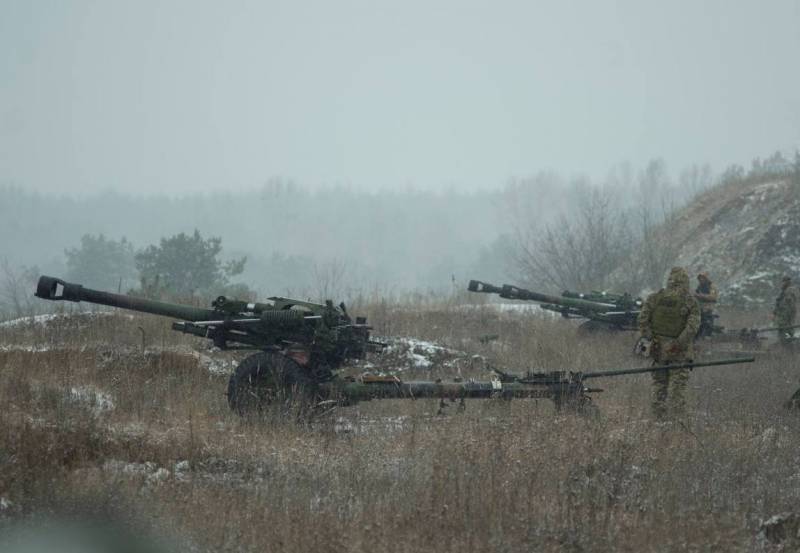 The United States and its allies continue to supply Ukraine with obsolete weapons, including barreled artillery. Following the American M777A2 howitzers supplied by the Armed Forces of Ukraine without fire control system units, the United States also supplied M119A3 howitzers in a "simplified version".
105-mm M119A3 light howitzers were supplied to Ukraine as military aid last year, but there were no images of these guns on Ukrainian resources. And now the 67th separate mechanized brigade of the Armed Forces of Ukraine, which received these same howitzers for service, published pictures of ongoing training with the M119A3. As it turned out, the Americans put the guns in a "simplified version", having dismantled the block of the digital fire control system from them.
On Ukrainian resources, these pictures caused a heated discussion, various considerations were expressed as to why the Americans did this, starting with "so that the secret blocks do not fall into the hands of the Russians" to "we simply do not have an American tactical command and control system." However, the absence of a fire control unit, an inertial navigation unit and a ballistic computer does not prevent the Armed Forces of Ukraine from using these howitzers to strike at the positions of Russian troops. Of course, not as accurate as stated, but nonetheless.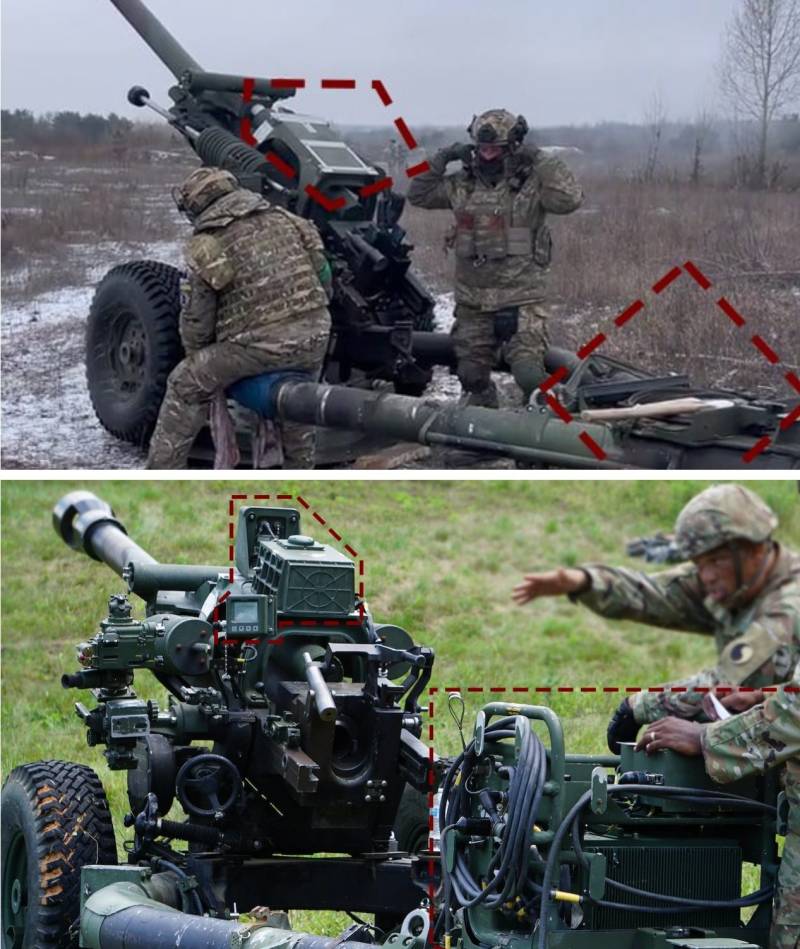 Recall that in the spring of last year in Kyiv they sang the praises of another American "wunderwaffe", which was supposed to be the M777A2 howitzer. It was stated that after the delivery of this weapon, the Armed Forces of Ukraine would defeat the Russian troops, since the howitzer is a very accurate weapon. However, it turned out that the United States is supplying the APU M777A2 in a simplified version, without a digital fire control system. Subsequently, the Ukrainian military even began to criticize the American howitzer, which was found to have low barrel survivability, general fragility of the structure, and strong lateral displacement.