An extremely unusual and uncomplicated mine clearance system was recently proposed by Afghan-born designer Massoud Hassani. According to the author, the creation was inspired not by a living tumbleweed, but by toys from his own childhood. Mine Kafon - impressive size freely transported by the wind ball.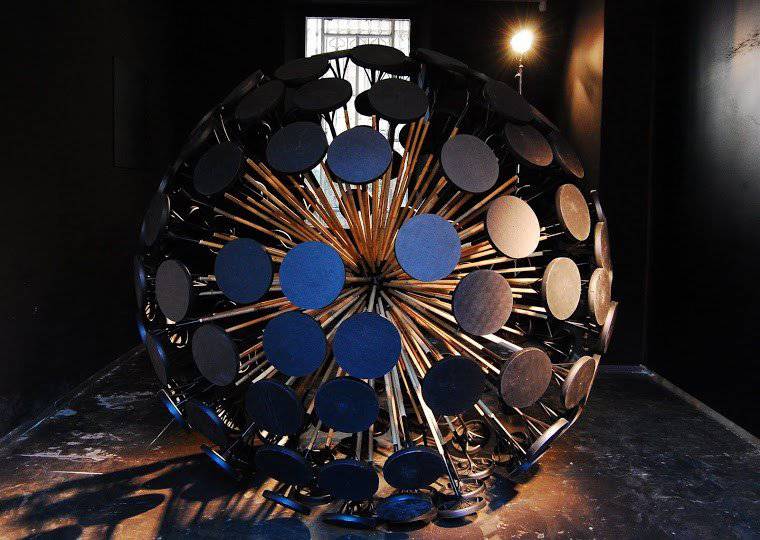 Composed of biodegradable plastic and lightweight bamboo components, Mine Kafon is equipped only with a GPS chip, which allows you to monitor the movement of such balls with a monitoring computer. If you do not take into account the GPS, this invention is not high technology.
For disposal it is not necessary to risk the lives of sappers and use expensive and complicated equipment: all work is done in a light sphere of bamboo rods having plastic "plates" at the ends. With all the ease of construction, as the author assures, the mass of Mine Kafon will be enough for the mines hidden under the ground, to work on the pressure. In this case, the ball will naturally gradually break, but the simplicity of the design and low cost make it possible not to care too much about it.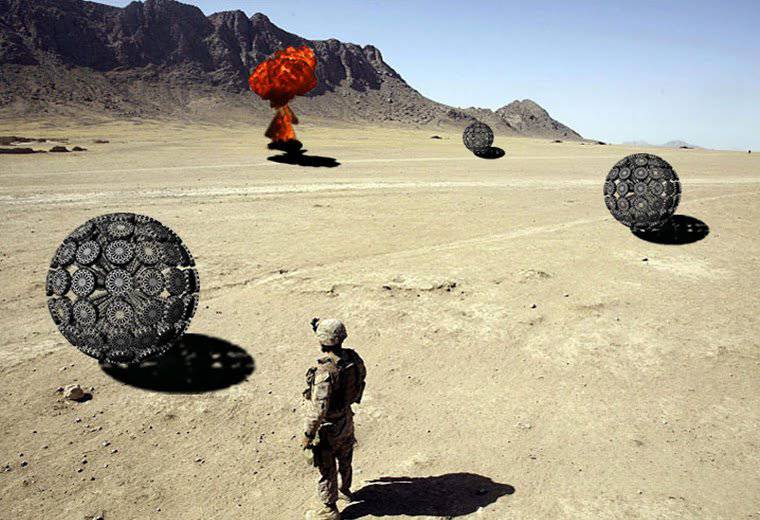 It should be noted that Mine Kafon is not able to completely replace the more traditional, dangerous and expensive methods. Moving mainly along the path of least resistance, the balls will not be able to fully and thoroughly examine the dangerous terrain. But at the same time, they can carry out the first stage of work, taking the main number of mines on themselves, and only after them will people and cars go.
Moreover, for example, in the wastelands of Afghanistan, Mine Kafon can be allowed to "float freely" in order to independently detect still unknown minefields. Alas, such are not uncommon here: in the land of Afghanistan, according to the UN, there are about 10 of millions of anti-personnel mines, although, in the opinion of Masud Hasani, in reality there are "many more".
It is a pity that Mine Kafon is so far only exhibited in the Museum of Modern Art in New York.