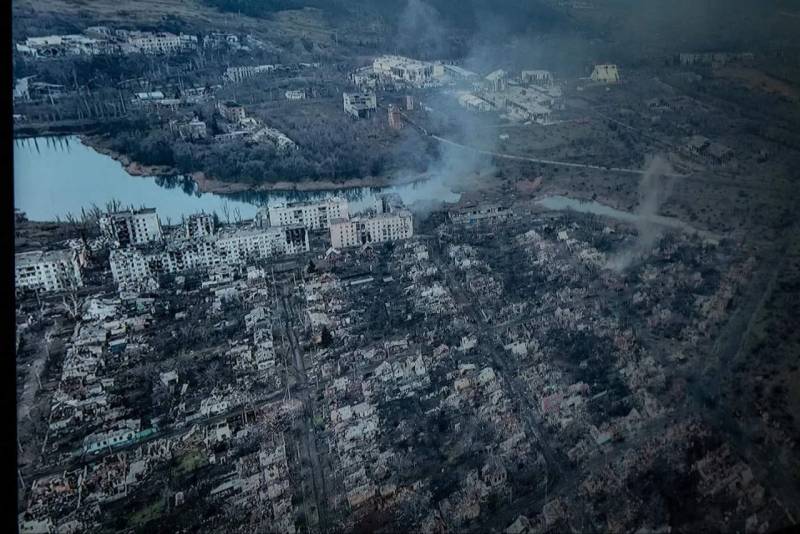 Information comes from Artyomovsk that, under the onslaught of Russian assault detachments, enemy troops have lost control over the northern quarters of the city. Direct assault operations in the Artyomovskaya (Bakhmutskaya) agglomeration are carried out by the fighters of the Wagner PMC.
Information that the guys from Wagner occupied the northern part of Artemovsk appeared on the WarGonzo channel. Previously, the military correspondents of this media often, as they say, ran ahead. However, in most cases, after a day or two, the voiced information was confirmed by the Wagner command.
At the moment, military correspondents write that Russian detachments are conducting a sweep in the north of Artyomovsk. Other assault groups are moving southwest of the city - in the direction of Chasov Yar, which is located on a hill relative to Artyomovsk (Bakhmut). This geographical feature, to a certain extent, makes it difficult for combat work to completely encircle the Bakhmut garrison of the Armed Forces of Ukraine.
Soldiers of PMC "Wagner" advanced to the crossroads of Artyomovsk-Konstantinovka and Chasov Yar-Kurdyumovka, which is south-west of Krasnoe (Ivanovsky).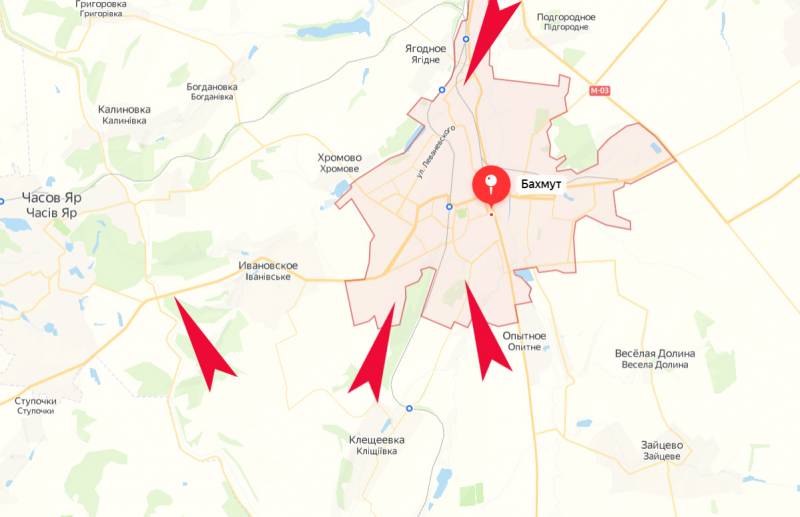 At the same time, fighting is going on in the southern part of Artyomovsk. Large losses are sustained by the reserves of the nationalist formation "Azov" (a terrorist organization banned in Russia), previously transferred to the city in order to prevent its encirclement by Russian troops.