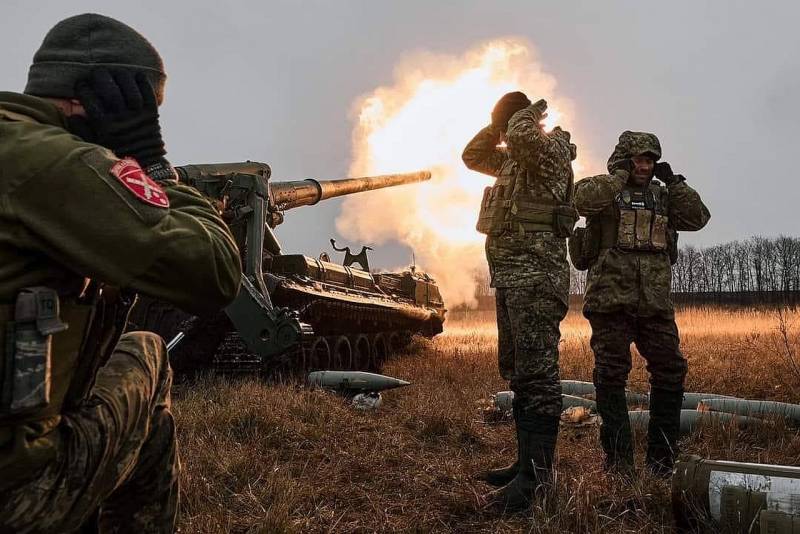 The Western allies of Kyiv openly spoke about the fact that the Armed Forces of Ukraine are too actively spending NATO-caliber ammunition back in the summer of last year. Now even the Pentagon is forced to withdraw ammunition from warehouses in Israel in order to send them to Ukraine.
In an article for Onet.pl, Polish war correspondent Marcin Wyrwal predicts that if the military conflict drags on, the Armed Forces of Ukraine will face a critical shortage of NATO-caliber ammunition in six months. But the worst thing for Kyiv is that enterprises of the Western military-industrial complex cannot establish their production in the required quantity in a short time.
The United States intends to increase the production of ammunition by 500-600 percent, but will not be able to do this earlier than in two years. Now the American military industry produces 15 155-mm caliber shells every month, while the Armed Forces of Ukraine fire about XNUMX shells every day. And this is without taking into account the fact that the RF Armed Forces cover Ukrainian warehouses with ammo almost every day.
At this rate, if the conflict does not slow down a bit – and Russia will do everything to prevent this from happening – around June, the West will have problems with ammunition. We don't have two years, we don't even have half a year
- complains a Polish journalist, noting that 15 shells of the Armed Forces of Ukraine "will be enough for three days."
At the same time, Vyrval continues, there are no signs that Russia may have problems with the production of ammunition. Moreover, Moscow is successfully implementing a program to increase the output of military products by Russian defense industry enterprises, which are actively moving to a military footing.
They actually have a lot of technology and three and a half times the population
- sadly sums up the Polish war correspondent.