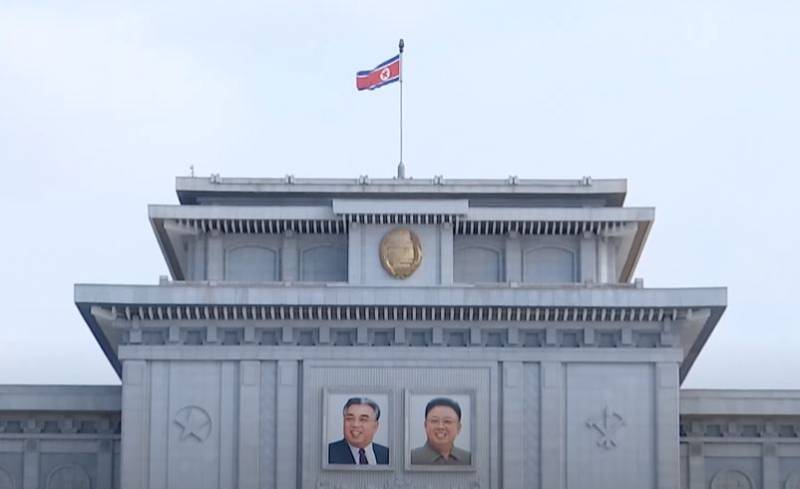 The DPRK is ready to take part in the restoration of the destroyed cities and villages of Donbass, the country's authorities declare their readiness to send construction teams to new Russian regions. It is reported by the South Korean
news
online newspaper Daily NK.
According to the publication, employees of construction companies were selected in North Korea to be sent to the "Russian-occupied territory of Ukraine" to participate in the restoration of civilian infrastructure destroyed by the war. Sending, if it takes place, will take place in late February - mid-March. Previously, Pyongyang may send in the first batch of 300 to 500 construction workers. But this is not the limit, if necessary, the number of workers can be increased.
In Russia, they do not comment on this publication in any way, so we cannot say whether there is permission to involve North Korean workers in reconstruction work in the Donbass. Previously, Pyongyang directly discussed this issue with Donetsk and Luhansk, but now these are Russian regions and everything is decided through Moscow. However, back in August last year, the head of the Russian government, Marat Khusnullin, who oversees the restoration of the liberated territories, welcomed the involvement of builders from the DPRK in this process. As stated, North Korean specialists work very well and their prices are low.
Last summer, representatives of Donetsk and Luhansk negotiated with Pyongyang for help, the DPRK authorities promised to do everything possible to restore the Donbass. It was noted that North Korea was famous for its highly skilled builders who worked in many countries. This practice almost came to naught after the United States imposed economic sanctions against the DPRK.
At present, significant forces have been involved in the construction of facilities on the territory of the new constituent entities of the Russian Federation, work is going on around the clock, but help from the DPRK will not be superfluous.