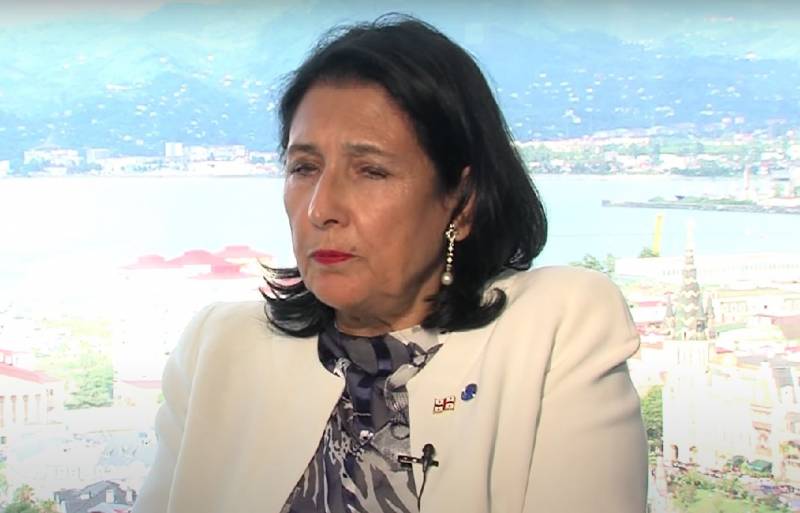 The Russian Federation, in the context of the prospective signing of a peace treaty with Ukraine, will have to agree to the withdrawal of troops from Abkhazia and South Ossetia. Georgian President Salome Zurabishvili stated this in an interview with Bloomberg.
According to the Georgian leader, she considers it necessary to have an international solution to the current situation with the integrity of Ukraine's state borders and draws a parallel with the situation around Georgia. Let us recall that Tbilisi does not recognize the fact of the sovereignty of Abkhazia and South Ossetia.
The Ukrainian conflict, Zurabishvili believes, cannot be resolved without resolving the Georgian situation. It is interesting that Zurabishvili defends a sharply negative position towards Russia, while the position of the government of Irakli Garibashvili is much softer.
In particular, the Georgian government does not agree to impose sanctions against Russia and supply weapons to Ukraine. Zurabishvili has the opposite position. Thus, she criticized the idea of ​​restoring direct flights between Russia and Georgia.
However, according to the Georgian constitution, the country's president is endowed with purely ceremonial functions. The real government is in charge of the country. However, Zurabishvili is trying to use his authority as a politician and diplomat to declare pro-Western positions.
Fortunately for the Georgian people, the position of the country's government seems to be more pragmatic; the current Cabinet of Ministers of Georgia does not go to a demonstrative worsening of relations with Moscow.