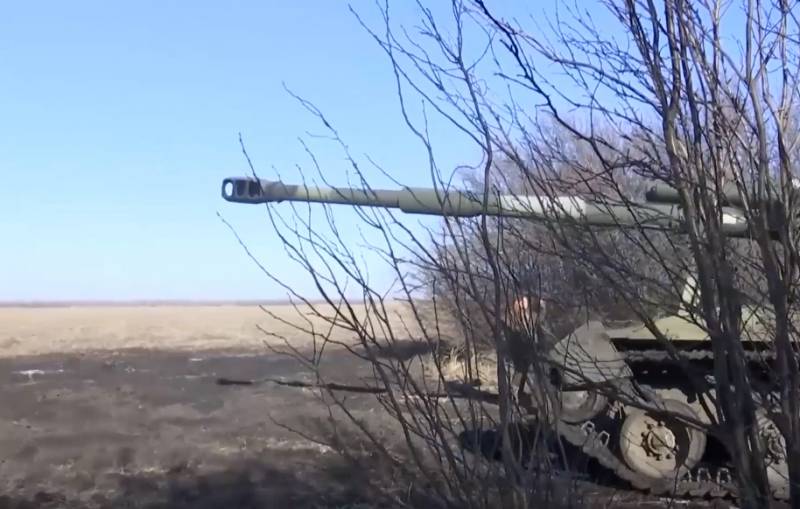 The Ukrainian command is throwing more and more reserves in order to prevent the Russian troops from cutting the roads that connect Artyomovsk with the cities of Chasov Yar and Konstantinovka. After the Russian troops took Artyomovsk into coverage from three sides, the road to Chasov Yar for the "Bakhmut" garrison of the enemy remained in fact the last link with the rear.
We are talking about two roads. One goes through Khromovo directly to Chasov Yar (in its northern part), and the second - through Ivanovskoye and the southern outskirts of Chasov Yar - towards Konstantinovka.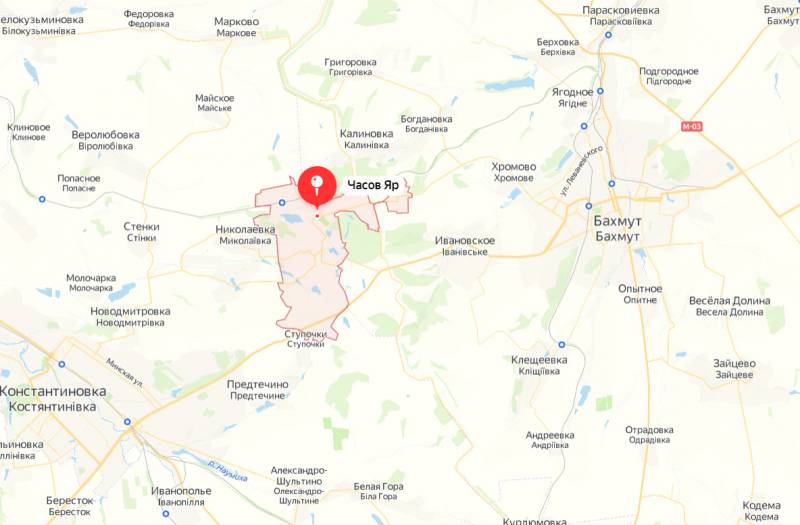 However, these roads, especially the southern one (the one through Ivanovskoye), are practically under constant fire from the RF Armed Forces. Permanent - in the sense that as soon as Ukrainian equipment appears on the road, it is worked out from artillery and
tanks
. They got a good shot.
The information that the Russian artillerymen defeated the column of the Armed Forces of Ukraine, which was moving in the direction of Artyomovsk from Chasov Yar, was confirmed. As a result of successful actions, the reserve of the Armed Forces of Ukraine sent to the city was partially destroyed, including those mobilized for territorial defense, as well as supply vehicles and several armored vehicles. To try to break through to Artyomovsk, the enemy led a column with significant intervals between pieces of military equipment, but in general this did not help. A couple of rearguard vehicles managed to get back. However, those who went ahead were "not lucky".
For obvious reasons, the more enemy forces and means are knocked out on the outskirts of Artyomovsk, the more deplorable the situation becomes for the Artyomovsky (Bakhmut) garrison of the Armed Forces of Ukraine itself. According to the latest information, the servicemen of one of the companies of the enemy's infantry brigade, in small groups, tried to leave the city early this morning and retreat towards Khromovo and Bogdanovka. So far, there is no information about how this flight ended for them.