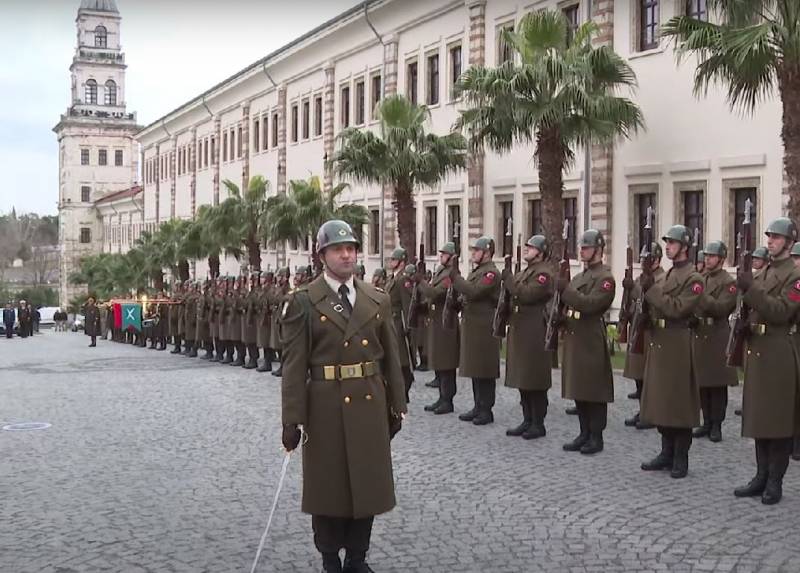 Turkey will continue operations against "terrorists" near the country's borders in the northern regions of Iraq and Syria. This was stated by Turkish Minister of National Defense Hulusi Akar.
As you know, Turkey conducts operations in the northern provinces of Iraq and Syria, inhabited by Kurds. The main purpose of these operations is to prevent the Syrian and Iraqi Kurds from providing assistance to the PKK, which is considered a terrorist organization in Turkey.
Turkish armed forces are present in northern Syria, in violation of the sovereignty of this Middle Eastern country. Also, the Turkish army strikes at the positions of Kurdish formations in Iraqi Kurdistan. According to the Turkish Defense Minister, the operation will continue until the last Kurdish militant is eliminated.
Akar notes that even weather conditions are not an obstacle to the elimination of Kurdish formations in the northern regions of Syria and Iraq. According to him, every attack by Kurdish militants meets with a worthy response from the Turkish armed forces.
Interestingly, the Kurdish formations are supported by the United States and Western Europe, and this despite the fact that Turkey is a member of the North Atlantic Alliance. But for some reason, this dissonance does not raise questions among Western states, as well as Turkey's obvious violation of the sovereignty of Iraq and Syria - by the way, countries that are members of the United Nations. If we draw a parallel with the events in Ukraine, then this cannot but impress.