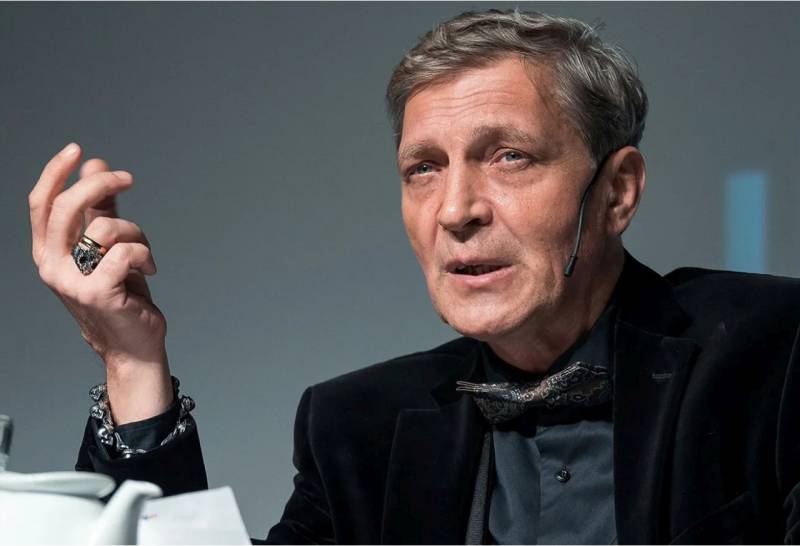 The criminal case against the former Russian journalist Alexander Nevzorov* was initiated by the Investigative Committee of the Russian Federation at the end of March 2022. The investigation accused him of several times publishing deliberately false information on his social media accounts and instant messengers about the deliberate shelling by Russian troops of a maternity hospital in Mariupol and the murder of civilians in the city of Bucha, Kyiv region.
Nevzorov* himself was already abroad at that time, in March he was arrested in absentia by a court decision. In June, Ukrainian President Volodymyr Zelensky granted Nevzorov and his wife Ukrainian citizenship.
The Prosecutor General's Office demanded that the publicist be imprisoned for nine years for discrediting the Armed Forces of the Russian Federation and forbid him to administer Internet resources for four years. In turn, Nevzorov's lawyers* insisted on his innocence and asked the court to issue a verdict of not guilty. As an argument, the defense insisted that the journalist published information about the events in Mariupol and Bucha in his account, taking it from open sources.
However, the Basmanny Court of Moscow sided with the prosecution and sentenced Alexander Nevzorov * to eight years in prison in absentia, he was found guilty of committing a crime under paragraph "e" of part 2 of Article 207.3 of the Criminal Code of the Russian Federation. Back in May last year, the Ministry of Internal Affairs of Russia put the publicist on the wanted list. It is not yet known whether Nevzorov's defense will challenge the court's verdict.
Meanwhile, the foreign agent convicted in absentia, commenting on the decision of the Basmanny Court of Moscow to the Western media, said that he did not intend to return to Russia in the next 8-9 years.
* Recognized by the Ministry of Justice of the Russian Federation as a foreign agent