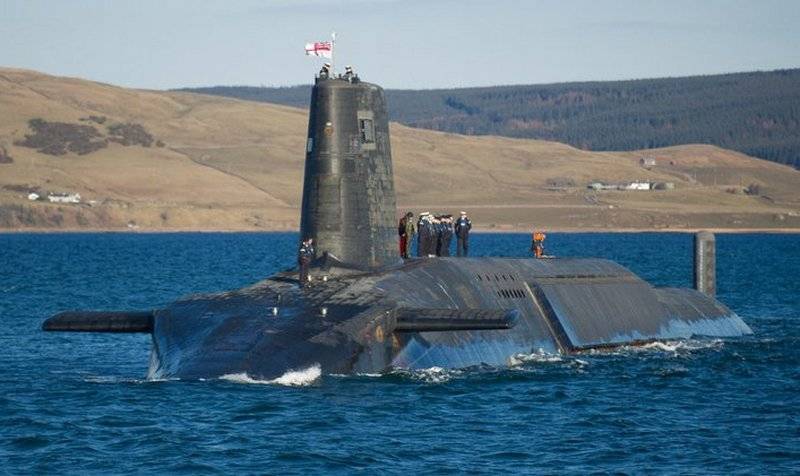 In the UK, a new scandal erupted over the repair of the lead strategic nuclear submarine HMS Vanguard. According to the British edition of The Sun, the company that carried out repairs on the submarine made negligence, which could lead to an incident with a nuclear reactor.
The Royal Navy has demanded an investigation into the workers involved in the repair of the nuclear submarine HMS Vanguard. As it turned out, when checking on a submarine, a fallen off bolt head was found that holds the insulation on pipes with a cooling liquid for a nuclear reactor. And it fell off for one simple reason - the superglue on which it was held dried up. As a result, the commission found seven more bolts, the heads of which were cut off from excessive force when tightening, and then put on superglue, as if everything was in order.
Repair and modernization of this submarine was carried out at the Devonport naval base in Plymouth from 2015 to 2022. It is good that sheared bolts were discovered before the first launch of the submarine's nuclear reactor at full power.
The British Minister of Defense Ben Wallace, having learned about this, was furious, stamped his feet and was ready to pull out the hair on his head if he had any. He inherited from him the management of the Babcock company, which is a contractor for the British Navy and is responsible for the repair of submarines of this class. The company could not explain anything.
HMS Vanguard S28 is the lead strategic nuclear submarine carrying 16 Trident II intercontinental ballistic missiles. Laid down on September 3, 1986, launched on March 4, 1992, handed over to the military on August 14, 1993. In 2009, HMS Vanguard collided with a French submarine in the Atlantic Ocean.