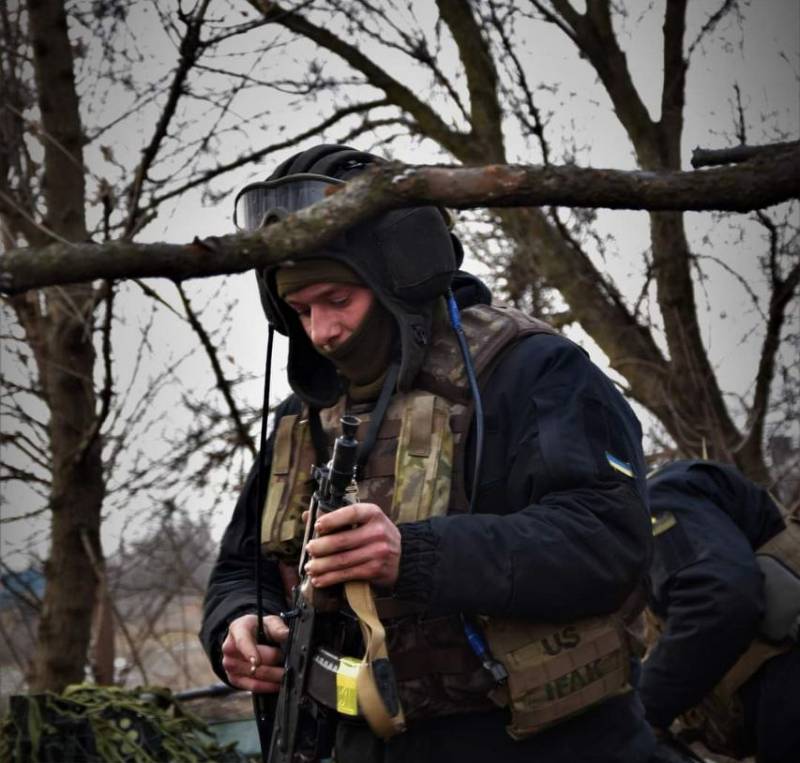 The Ukrainian command recognized the obvious fact: they failed to achieve any success promised already in the first days of January in the Svatovo-Kremensky direction. Recall that the Armed Forces of Ukraine, as well as Zelensky's office, first stated that "there will be a breakthrough of the enemy's defense line (RF Armed Forces)" in this direction (it is called Limansky in Kyiv) in October-November 2022. Then the deadlines had to be shifted to December. In December, statements began to appear that everything would allegedly be decided at the beginning of January 2023. And today, on January 31, the command of the Armed Forces of Ukraine announced that "the offensive in the Liman direction had stopped."
The statement was made by the speaker of the so-called eastern grouping of Ukrainian troops Serhiy Cherevaty, who was asked by Ukrainian journalists to comment on the situation at the front during the telethon.
Cherevaty's statement contained many vague and populist language, including the following:
We are not advancing there now, because we are not Russians. We do not throw our units into battle without reserves and without fire support.
According to the speaker of the said grouping of the Armed Forces of Ukraine, "a temporary renunciation of the offensive in the Liman direction is dictated by adequate modern military science."
Cherevaty:
We had opportunities, we were advancing there. Now the weather is there… the conditions…
It turns out that Cherevaty said live on air that the Armed Forces of Ukraine do not have reserves and sufficient fire support to the west of Kremennaya and Svatovo? Bluff, or did the speaker of the Armed Forces of Ukraine announce what he can now get from the command? ..