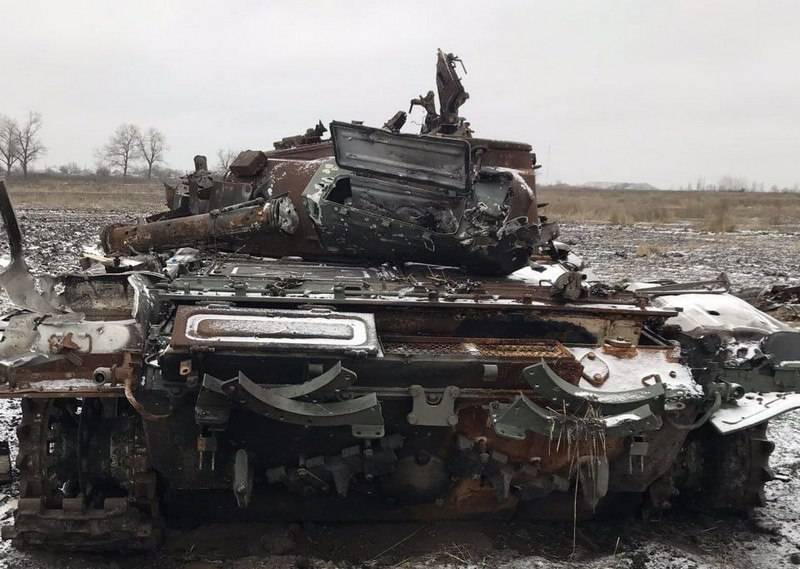 The Russian army has the initiative and forces the enemy to act in his own way, and not as planned in Kyiv. The tactical offensive that has begun along the entire front line makes the enemy tense, because he does not know where the next blow will be struck.
The Armed Forces of Ukraine last autumn owned the initiative and forced the Russian army to transfer reserves from place to place in an attempt to plug holes in the defense. But now the initiative has passed to the Russian army, and already the command of the Armed Forces of Ukraine has to look for reserves. At the same time, the tension on the line of contact is growing every day.
We keep the enemy, as they say, tight, not allowing either to relax or change the configuration of forces. We ourselves create tension for him in different areas.
- Alexander Sladkov writes in his TG channel.
The main direction now is Donbass. Here we are hooked on Ugledar, we are rushing through Marinka to Kurakhovo, we are storming Kranogorovka and Novomikhailovka, we are trying to encircle Avdeevka, cutting off the supply lines. And then there is Artemovsk, where the affairs of the Armed Forces of Ukraine are not the best. In the north, in the Kharkov region, a layered defense was built, in the south too. All this requires reserves from the Armed Forces of Ukraine, and there are almost none.
According to the military correspondent, the Russian command needs to complete the training of the mobilized and move on to more active operations, the war cannot be won by defense.
(...) we need to finally prepare the mobilized forces for moving forward. Gradually, without jerks, but the assault and combat experience will pass to them (...) But we will try the taste of a real, big victory later. Everything is going to this, no "Abrams" will interfere with us
- he added.