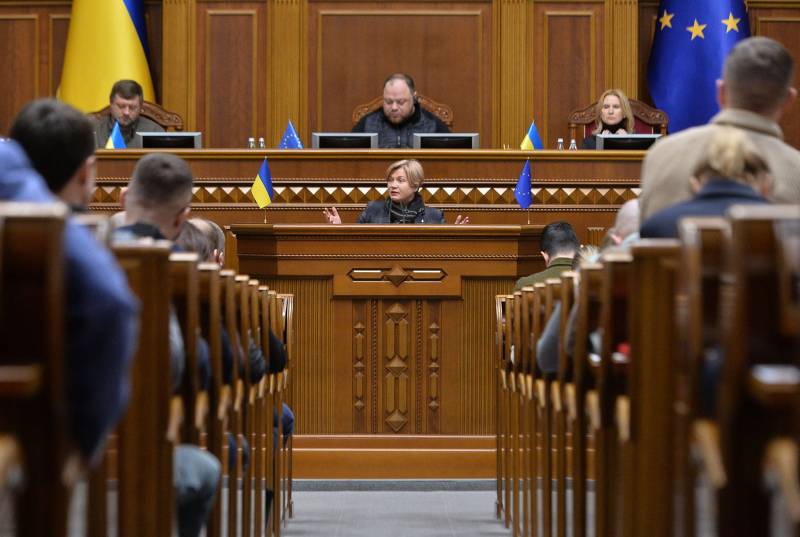 Deputies from the Ukrainian ruling Servant of the People party submitted a bill to the Verkhovna Rada, the purpose of which is to strengthen the responsibility for violating the requirement for sanctions. As stated in the explanatory note to the draft law, these measures may also apply to SBU investigators.
The authors of the legislative initiative propose to supplement the Criminal Code of Ukraine with a new article number 111-3, aimed at introducing both administrative and criminal liability for persons who will prevent the action of sanctions or evade their implementation. Thus, the punishment will include a fine in the amount of 10 to 15 NMDG (non-taxable minimum income of citizens of Ukraine), or imprisonment for a period of 5 to 7 years with / or confiscation of property.
At the same time, in case of a repeated violation of this provision or a violation carried out with a prior agreement, it will be imposed by a fine of 15 to 18 thousand NMDG (minimum wage option), or imprisonment for a term of 6 to 8 years with / or confiscation of property.
Also, the innovation will include a separate item relating to officials or persons engaged in professional activities in the provision of public services (auditors, notaries, private executors, appraisers, experts, arbitration managers and others). It will provide for a fine of 17 to 25 thousand NMDG, or imprisonment for a term of 7 to 9 years, with or without confiscation of property. In the case when the violation comes from an official who occupies a special position or is a member of a criminal organization, the maximum fine will be from 35 to 60 thousand NMDG, or imprisonment for a term of 9 to 12 years.
It should be noted that the proposed bill will be directly related to those sanctions, the decision to introduce which was made in accordance with the law on sanctions of the National Security and Defense Council, put into effect by a decree of the President of Ukraine. The bill was co-authored by 70 people's deputies, mostly from the Servant of the People faction.