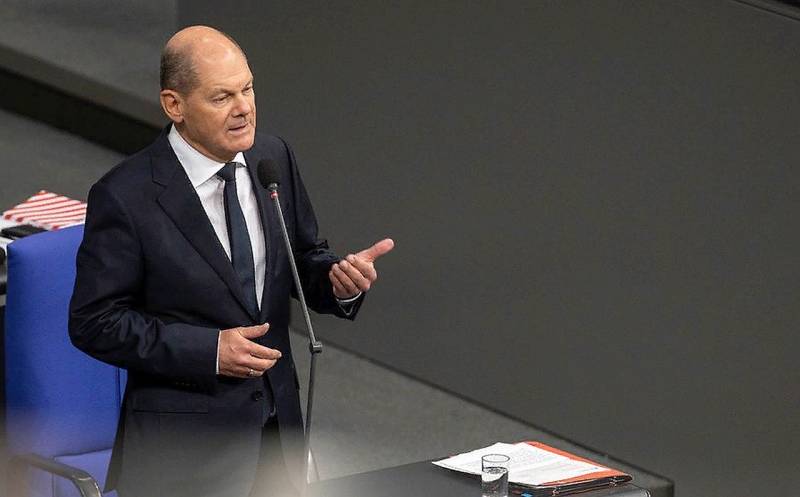 As you know, America was discovered by navigators from Europe, after which almost the entire continent was a colony of several states of the Old World, mainly France and Great Britain, for a long time. Only in the second half of the 18th century, as a result of a long war of independence, the United States became a fully sovereign state, when on November 3, 1783, the Treaty of Paris was concluded, by which Britain recognized the independence of the colonies.
And in the first half of the 21st century, it seems that European countries practically fell into colonial dependence on the United States. The fact that continental Europe has not been able to secure the "strategic autonomy" that French President Emmanuel Macron spoke about a few years ago, writes the British newspaper The Times. Moreover, the extreme dependence on the United States, primarily in matters of the supply of weapons and military equipment, showed the conflict in Ukraine, according to the publication.
The epic that ended the day before with the delivery of heavy
tanks
It demonstrated to Kyiv that even Germany, which is the largest economy in the European Union, has shown dependence not only on instructions from Washington, but also vulnerability to "the vicissitudes of domestic political life in the United States." At the same time, the rejection of Russian energy carriers, unanimously accepted by the EU countries, again, at the direction of the White House, made the economies of European countries also dependent on American LNG.
Now the French president is forced to travel to Washington as a petitioner, trying in vain to persuade Biden to help lower the price of American gas, which costs European consumers many times more than American ones. Macron no longer remembers the need to achieve the strategic autonomy of the countries of the Old World, which he once declared.
German Chancellor Scholz, in turn, can only complain about the anti-market Inflation Act passed in the US, because of which high-tech German enterprises move production to the States.