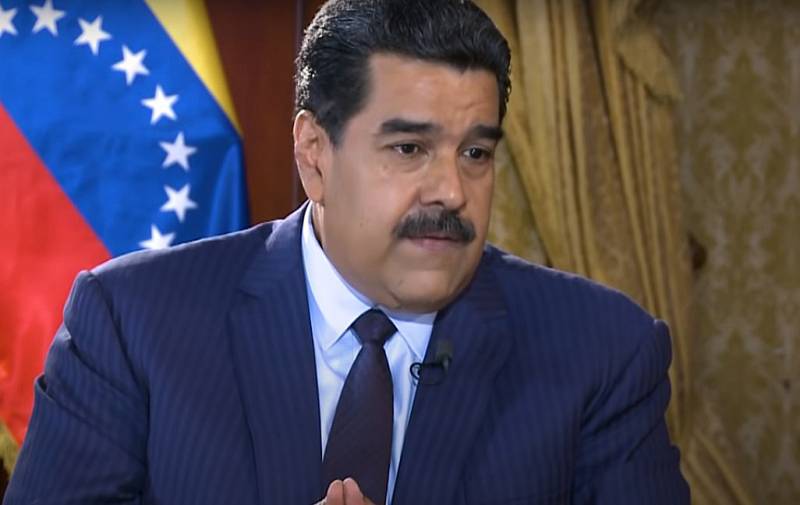 Venezuelan President Nicolas Maduro received a Turkish delegation led by Trade Minister Mehmet Mus. The meeting was held at the Miraflores Palace.
During the event, the parties signed a memorandum of understanding between the Council for Foreign Economic Relations (DEIK) and the Venezuelan Center for International Productive Investments (CIIP).
According to Sabah, the visit of Trade Minister Mehmet Mus and a Turkish delegation to Venezuela as part of the "Distant Countries Strategy" took place in an atmosphere of complete brotherhood, in which two states located at a distance of 10 kilometers met.
The article says that a new era of relations between Caracas and Ankara began after Maduro supported Turkish President Erdogan after the coup attempt on July 15, 2016. As a result, according to last year's data, the trade turnover between the countries has already exceeded $1 billion.
After signing the memorandum, the meeting participants made a number of statements indicating the plans of the parties to strengthen relations in the future.
God bless Turkey and Venezuela. I greet the President of Turkey with love. We consider Erdogan the elder brother of our country. The economic relations between Venezuela and Turkey are looking forward to prosperity, wealth and mutual benefit in the future. So it has been so far, so it will continue, we are moving forward
- said the leader of Venezuela.
However, the head of the Turkish delegation did not remain in "debt".
Since 2016, thanks to the determined will and leadership of our presidents, our trade has increased exponentially and in 2022 exceeded $1 billion. Opportunities for strengthening cooperation today exist in many sectors. We, as a state, will support and guide all entrepreneurs who will take the initiative to take advantage of new opportunities.
- said Mehmet Mus.