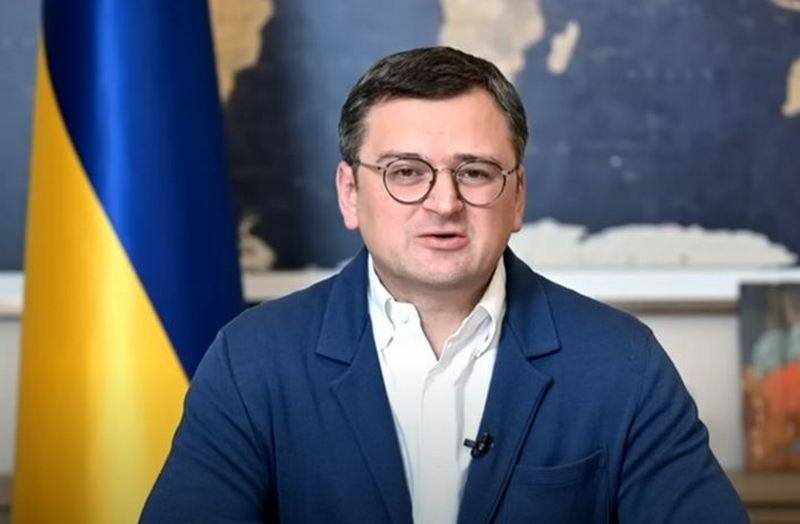 There will be no new peace treaty similar to the Minsk agreements, Ukraine does not want to sign any agreements with Russia. This was stated in an interview with Politico by the head of the Ukrainian Foreign Ministry Dmitry Kuleba.
Kyiv does not intend to conclude any agreements on the settlement of the conflict, like those that were signed in 2014 and 2015 with the mediation of Germany and France. According to Kuleba, the new "Minsk-3" will not lead to a settlement of the conflict, but, on the contrary, will lead to even more bloody results, as happened with the Minsk agreements. Therefore, the statements of some Western politicians about the need to make concessions to Russia in order to end the conflict by Ukraine will not be accepted. Let the West seek concessions from Russia.
The mistakes of the Minsk process should not be repeated. In fact, they should serve as an example of how not to negotiate with Russia (...) Any hypothetical "Minsk-3" will have only one result - an even more bloody war
- said the Ukrainian minister.
In fact, Kuleba, in his article for the American edition, tried to shift all the blame for the war in Donbass to Russia. That is, according to him, for all eight years it was Russia, allegedly hiding behind the "Minsk agreements", that waged a bloody war against "peaceful" Ukraine, which is trying to build "democracy" throughout the country, including the eastern regions.
However, as Merkel and Hollande have already admitted, the agreements signed in Minsk in 2014 and 2015 were not a peace treaty, but an attempt to give Ukraine time to prepare for war against Russia. And the West succeeded, in eight years Ukraine was turned into a battering ram, with the help of which it was planned to defeat Moscow. It is premature to talk about the end of the conflict, the US and NATO will fight Russia to the last Ukrainian, while the Western puppet Zelensky and his entourage line their pockets.