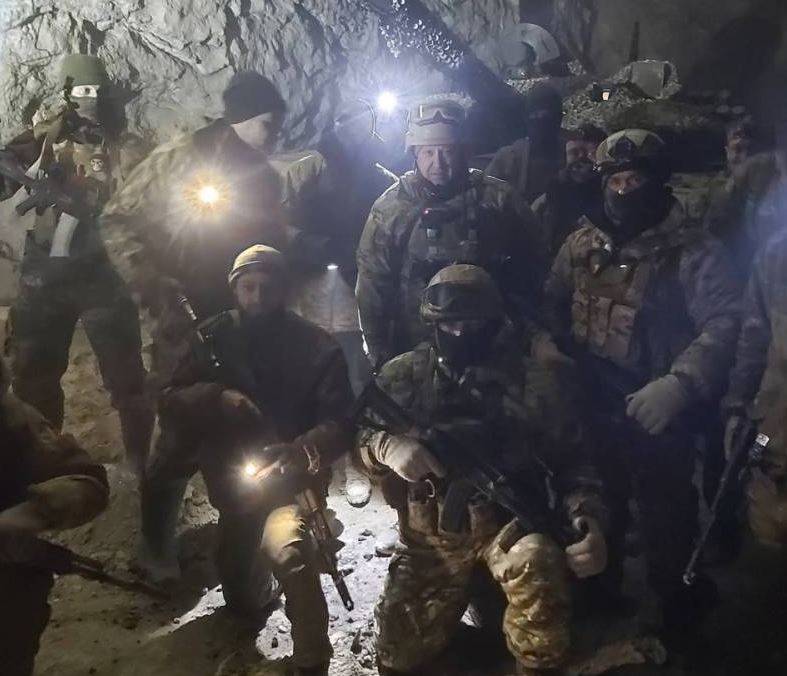 The information discussed in the Russian media that a number of politicians and military leaders drew attention to the hazing of military personnel in the special military operation zone caused a sharply negative reaction from the founder of Wagner PMC Yevgeny Prigozhin. He wrote a small but capacious post on a social network.
According to Prigozhin, today female military correspondents are at the forefront and get injured, former prisoners fight "better than the guards." Seriously wounded fighters return to duty and pass on their experience to recruits in training camps. Against this background, statements about beards in the army look at least silly.
A bunch of clowns are trying to teach the fighters, exhausted by hard military labor, how many times they should shave and what kind of spirits to meet the higher authorities. I believe that it is necessary to adopt a legislative restriction and severe punishment with a prison term of up to 50 years for the glamorization of the army
- wrote Evgeny Prigogine.
It is difficult to disagree with the conclusion of the founder of the Wagner PMC. The appearance of people who have been fighting for months on the front line is the last thing that should worry military leaders and politicians, especially against the backdrop of obvious problems. The Russian army today has much more important issues that need to be resolved as soon as possible than the length of beards or the use of civilian vehicles that are not on the balance sheet of military units.
But some individuals, even in this situation, are trying to impose orders that, under the current conditions, cannot lead to anything other than to demotivate military personnel. And it's very dangerous. Perhaps the prison sentences for this are too much, but the problem needs to be paid attention, and at the highest level, so that such statements do not interfere with our soldiers defending the interests of the country in the special operation zone.