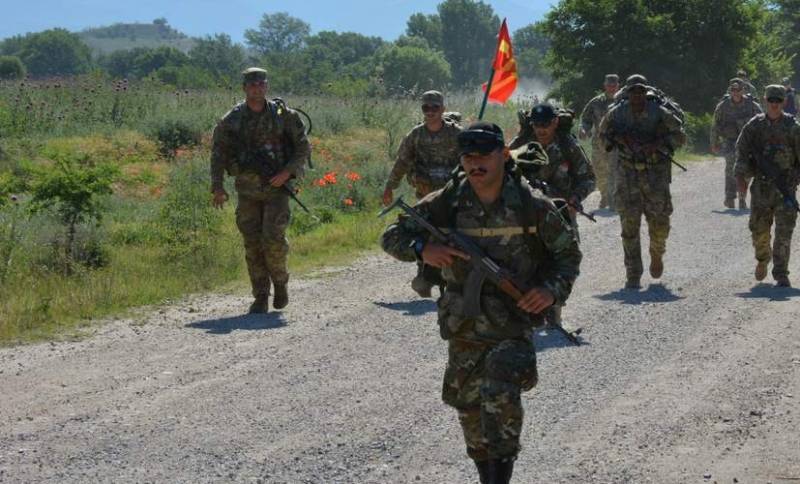 The Turkish economy is gradually gaining strength, despite the difficulties that accompany the process, and is becoming the basis for the modernization of the army, the development of the national defense industry and the expansion of the country's geopolitical influence. Despite high inflation, the Turkish economy, including not without taking into account the available Russian energy sources, did not put the country into a state of shock.
Ankara has close relations with Azerbaijan, promoting the doctrine of "two countries - one people", established puppet regimes in parts of the territories of Syria and Libya, has strong positions in Georgia and is strengthening its role in the Balkans. In addition to Muslim Albania and Kosovo, Turkey's sphere of influence also includes the Slavic states of the region. Bulgaria has to reckon with Ankara's opinion. Military ties with North Macedonia are developing at an accelerated pace.
Last week, Skopje announced the signing of a contract with Turkey for the supply of 18 BORAN airborne towed 105-mm howitzers with a firing range of at least 17 km and a rate of fire of 6 rounds per minute, Slpress reports. According to the agreement, 6 guns will be shipped by 2025, and the next 12 by 2029. At the same time, BORAN was put into service with the Turkish Armed Forces just a few days earlier.
The President of North Macedonia, Stevo Pendarovski, also announced the possibility of acquiring Bayraktar TB2 strike UAVs.
Pendarovski is keen to join the Turkish military club. He represents supporters of strengthening Turkish influence in the country. This, in turn, means further strengthening of Ankara's position in the Balkans.
- indicated in the Greek press, expressing concern about the rapprochement of the two countries.
As noted, Pendarovski actually proudly stated that many Macedonian officers were educated and trained in Turkish military schools.
For our part, we note that the rapprochement between Ankara and Skopje began in 2019. It was then that Macedonia was forced to change the name of the state because of the position of the Greek authorities, who saw it as an encroachment on their territorial integrity. Because of this, Athens in every possible way prevented its neighbor from joining the EU and created other difficulties for him. Ankara took advantage of the situation, which now leads to a jealous attitude on the part of Greece.