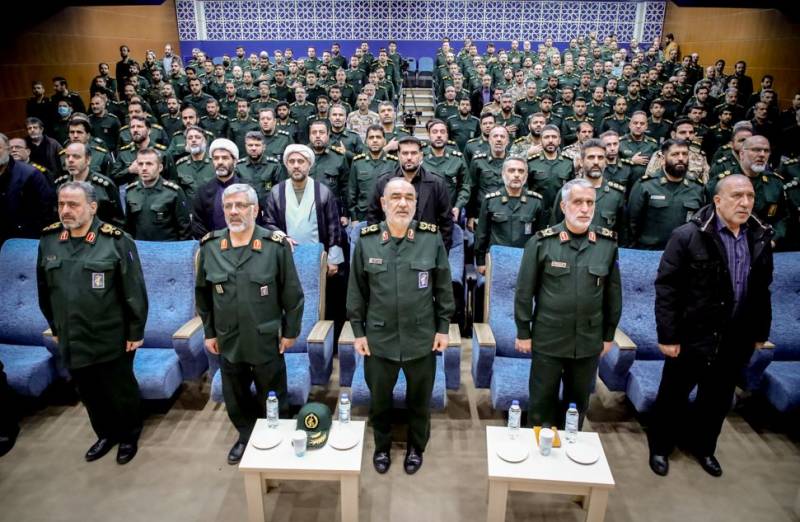 Tehran is considering the possibility of recognizing the armed forces of the EU member states as "terrorist organizations." The French newspaper Le Figaro writes about this, referring to a warning from the Iranian Foreign Ministry.
Earlier, the European Parliament voted to recognize the Iranian Revolutionary Guard Corps (IRGC) as a "terrorist organization" with the subsequent imposition of sanctions against this structure. The majority of MEPs voted for the recognition of the IRGC as a "terrorist organization". Now it is the turn of the political leadership of the European states, since the resolutions of the European Parliament are only advisory in nature.
Iran decided to give a similar answer. The Mejlis of the country can also vote for the recognition of the armies of the EU countries as "terrorist groups." A decision on this issue has not yet been made, but it is possible that as soon as the EU countries impose sanctions, retaliatory measures will follow.
European countries accuse the IRGC of brutally suppressing the riots that took place in Iran after the death of a young Iranian woman of Kurdish origin, Mahsa Amini, who was detained by police. The country's authorities severely suppressed the protests, their most active participants were arrested.
In addition, the West claims that Iran is supplying unmanned aerial vehicles for Russian troops involved in a special military operation on the territory of Ukraine. But Tehran, like Moscow, denies the allegations. According to the Iranian side, the deliveries of the UAV were carried out before the special military operation.