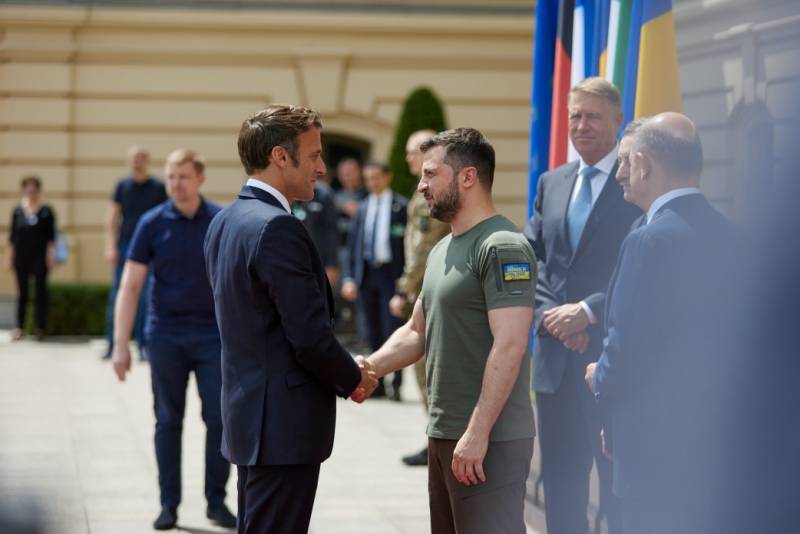 France has not yet made any decision on a possible supply
tanks
Leclerc to Ukraine, but does not rule out that Kyiv will still receive a certain number of very expensive French cars. This was stated by French President Emmanuel Macron.
On Sunday, the French leader met with his German counterpart Olaf Scholz, after which he answered a number of questions at a joint press conference, most of which concerned Ukraine. Journalists also did not miss the topic of a possible delivery of tanks to Kyiv, so both Macron and Scholz had to explain the positions of their countries on this issue.
According to Macron, at the moment, France has not made a final decision on tanks, but does not rule out any options in terms of supplying weapons to Ukraine. So the AMX-56 Leclerc tanks can get into service with the Armed Forces of Ukraine, but only if three conditions are met: the supply of tanks should not lead to an escalation of the conflict, the tanks should become real and effective help to Ukraine, and the transfer of Leclerc MBT should not weaken the French army.
As for the Leclerc tanks, I asked the Minister of Defense to work on this issue. No options are excluded
- said Macron.
Meanwhile, in Kyiv, they say that on the eve of the meeting of NATO ministers at the Ramstein airbase, Macron promised to supply tanks to Ukraine, but Paris stressed that it was about AMX 10-RC wheeled tanks, which will indeed arrive in Ukraine within two months . At the same time, the French Ministry of Defense confirmed that they are considering the option with AMX-56 Leclerc tanks, but Kyiv should not count on a quick decision.