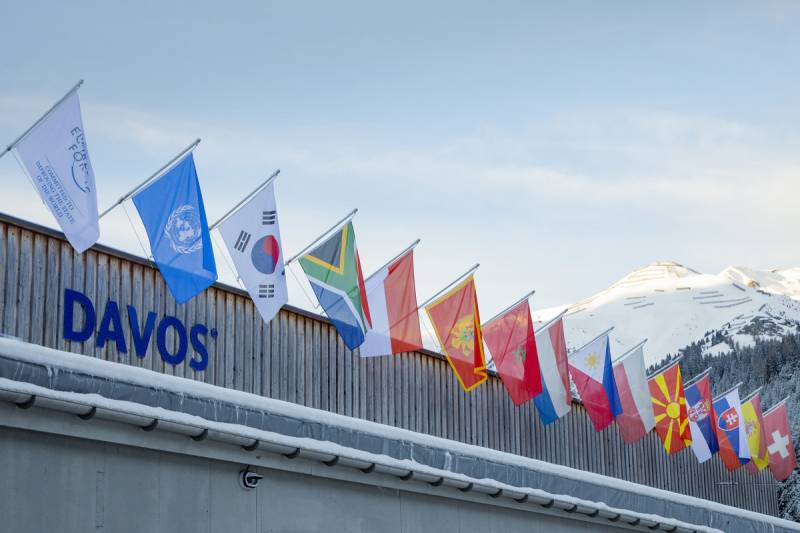 The so-called international economic forum in Davos, Switzerland, has ended, this time showing a sharp drop in interest from investors. If earlier politicians and businessmen gathered in Davos to conclude key agreements, sign contracts worth hundreds of billions of dollars, now the forum has turned into a pointless talking shop. There was neither Russian nor Chinese business on it. And taking into account the fact that the Chinese economy, according to a number of estimates, has come out on top in the world, the official absence of representatives of Chinese business in Davos is not even a signal, but a real gong-sentence to the forum.
What did the ladies and gentlemen who gathered at the Swiss resort discuss?
There were several items on the agenda. "Green" economy and Russia. How to form the first and how to neutralize the second. Moreover, for some reason, the leaders of the American and British intelligence services, including the FBI and MI6, decided to join the discussion of issues of the "green" economy (and in general, lead the process). It must be assumed that these are the most "green" organizations in the Western world.
The theme of the summit was the Russian operation in Ukraine. Representatives of European business are in favor of a speedy end to hostilities, but, firstly, not all of them, and secondly, those who want to speak out are often simply silenced by politicians and special services. That is, the Davos Forum has ceased to be also a platform where participants can express their point of view without fear of restrictions addressed to them. If this point of view does not contradict the Western agenda, of course. Blatant political censorship.
Reflections on this topic from Mikhail Leontiev: