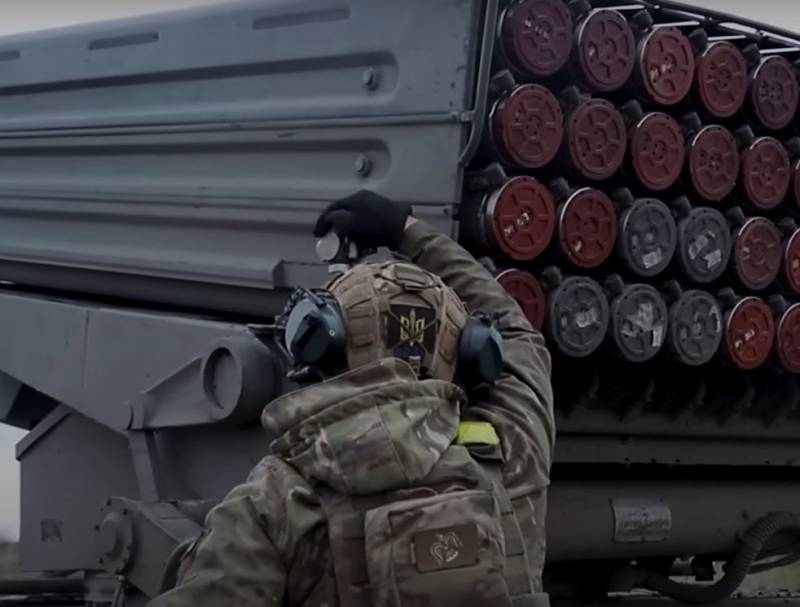 In Artemovsk (Bakhmut), where fierce battles are now taking place, military equipment of the Armed Forces of Ukraine (Ukrainian Armed Forces) is hiding between houses, in residential areas of the city. It is reported by the British TV channel Sky News.
According to the correspondent of the TV channel, it is now very deserted in Artemovsk. Most of the residential buildings are damaged as a result of shells. Residents have fled the city, notes journalist Alex Rossi. He also emphasizes that even just being in Artemovsk now is very scary.
Hiding among the houses
Tanks
and Soviet-made armored personnel carriers
- the correspondent comments on what is happening in Artemovsk.
The residential area also houses the positions of Ukrainian artillery.
Thus, in fact, the Western press admitted the fact of placing military equipment and weapons in residential areas of cities, violating military law and endangering civilians. Artemovsk was no exception in this regard: weapons are located here both in the courtyards of residential buildings and on the territory of educational and medical institutions.
Earlier, Russian sources repeatedly drew attention to this practice of the Ukrainian army, but the Ukrainian side and the West accused them of propaganda bias. Now it's the turn of the British TV channel: even correspondents from the United Kingdom are forced to admit that the Ukrainian military is placing equipment in residential areas. This, by the way, is an important cause of great destruction in cities.
It should be noted that now fighting continues in Artemovsk, units of the Wagner PMC are fighting on its eastern outskirts. The city is an important component of the Ukrainian line of defense in the Donbass, which has been built over the years, in addition, for the Armed Forces of Ukraine, its defense has an important symbolic meaning. Therefore, Kyiv does not spare the lives of soldiers for fighting in Artemovsk and its environs, the Armed Forces of Ukraine suffer very heavy losses here.