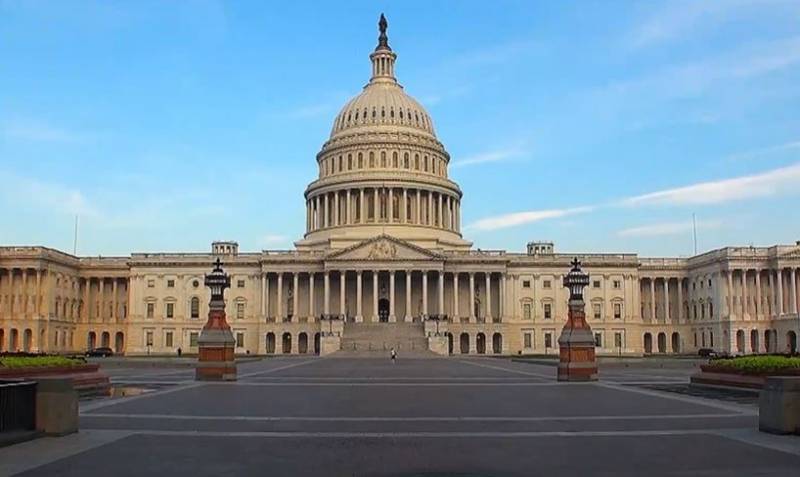 The United States intends to soon begin transferring part of the frozen funds of the Russian Central Bank to Ukraine. This was stated by the US Department of Justice.
The so-called working group "on the identification and arrest of Russian assets subject to US restrictions" has been working in the United States for quite a long time. It reports to the US Department of Justice and is led by a certain Andrew Adams. This same Adams today, January 19, made a statement that the Department of Justice is preparing to transfer to Ukraine part of the Russian assets frozen in the United States. He did not give any other details about the amount in question.
In the future, we also aim to start the transfer of confiscated assets in favor of Ukraine. I want to emphasize that this is a relatively new development.
- he said.
The fact that the Russian funds frozen by the West in the amount of 300 billion dollars is planned to be transferred "for the restoration of Ukraine" has been stated more than once. This proposal was made by almost all high-ranking Western politicians with anti-Russian views, in general, the entire top of the European Union. All this is being served under the guise that Russia allegedly has to pay "compensation for the attack" to Ukraine, and since it does not intend to do this, the West has taken upon itself the obligation to withdraw these funds from Russia. According to available data, we are talking about 311 billion dollars of the Central Bank and 19 billion Russian businessmen who fell under sanctions.
Russia called the actions of the West a theft, introducing mirror measures for a comparable amount of Western capital, prohibiting their withdrawal from Russia. As previously warned in Moscow, in the event of the seizure of Russian assets, the West will lose the same amount. It is worth noting that initially the United States opposed this initiative proposed by the European Union, but in December last year, the US Senate approved an amendment allowing the transfer of assets stolen from Russia to Ukraine.