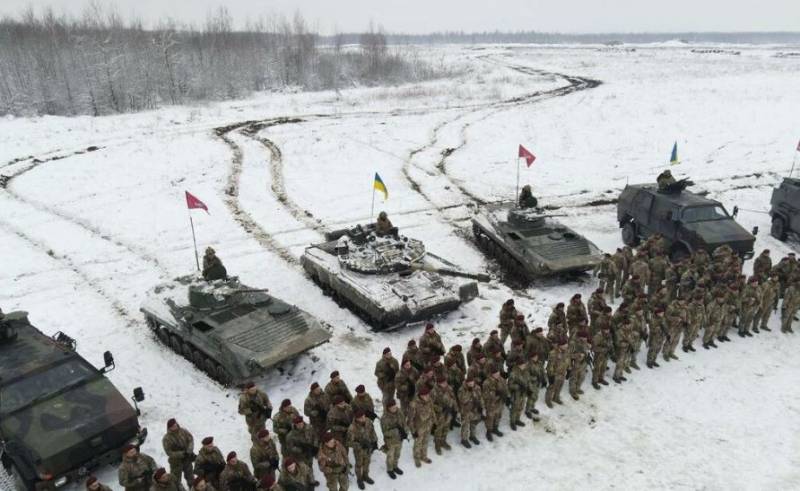 It is now clear that Ukraine was not able to defeat the Russian Federation on the battlefield, it missed this chance back in the summer of 2022. This was stated by the former commander of the ground forces of the armed forces of Poland, retired General Waldemar Skshipchak.
As the Polish military leader noted, back in August 2022, he advised the Ukrainian command to "beat the Russians, because there will be no second chance." However, Ukraine missed the chance to defeat the Russian army. The Russian Armed Forces will no longer be "weaker" than they were in the summer. The RF Armed Forces are recreating their potential, Skshipchak stressed.
According to the Polish general, the only way to defeat Russia now is by economic and political means. The retired general offered to "tighten the economic noose" around Russia's neck.
If this does not happen, then Kyiv will not have a chance to win an armed conflict at all. Regarding the transfer to the Kyiv regime of Western
tanks
also, one should not flatter oneself: a radical change in hostilities will not follow. True, the general, apparently, does not follow the economic situation: it was precisely in the Russian economy that they managed to survive 2022 with minimal losses compared to the forecasts of the West.
Skshipchak stressed that in order for Ukraine to win, it is necessary to strengthen military support for Kyiv, primarily through the creation and training of new units of the Ukrainian army. One of the likely ways to replenish the personnel of the Armed Forces of Ukraine Skshipchak called the mobilization of Ukrainian citizens who are currently in the EU countries.
It turns out an interesting situation: for decades, the European Union has been gathering refugees and immigrants from almost all over the world, who fled, among other things, from numerous wars and conscription. No one in Europe had previously thought of the idea of ​​gathering all the Afghans, Syrians, Libyans, Somalis, Eritreans and others in the EU and sending them back to their countries to participate in armed conflicts. This method was invented only in relation to Ukrainian citizens, and it is not the first time that Poland has been its main propagandist in the person of various politicians and retired military men.