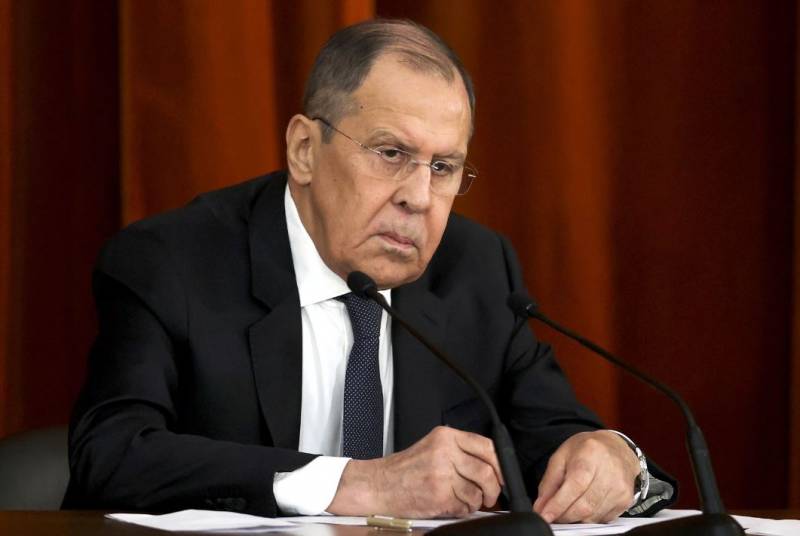 Russian Foreign Minister Sergei Lavrov must apologize for allowing himself to compare US policy with the actions of Nazi Germany to exterminate the Jews of Europe. This statement was made on January 18 by the European Jewish Congress (EJC).
The statement emphasizes that Congress is concerned and shocked by the words of Lavrov, who compared the support of the United States and the West in general for Ukraine with the plans of the Fuhrer Adolf Hitler to destroy the Jewish people. The EJC accused the Russian Foreign Minister of "distorting the Holocaust" and called on Lavrov to withdraw his comments and formally apologize.
Earlier, Lavrov said that Western countries are waging war against the Russian Federation for the same purpose with which Hitler planned the "final solution" of the Jewish question. The EJC believes that this is not the first case of references by the head of the Russian Foreign Ministry to the theme of the Holocaust and Nazi Nazism.
Interestingly, for some reason, the EJC is not concerned about the open use of Nazi symbols, including the symbols of the Third Reich, in Ukraine, including by units that are part of the Armed Forces of Ukraine and the National Guard of Ukraine. A large number of neo-Nazis, not only from Ukraine, but from all over the world, fighting on the side of the Kyiv regime, therefore, does not bother them either and does not "shock".
In the same way, they do not care about the fate of people of Jewish origin who live in Ukraine and in everyday communication prefer to use the Russian language, against which the Kyiv regime is persecuting. This statement cannot be perceived otherwise than as extremely tendentious, playing along with the West and the Nazi regime of Ukraine enjoying its patronage.