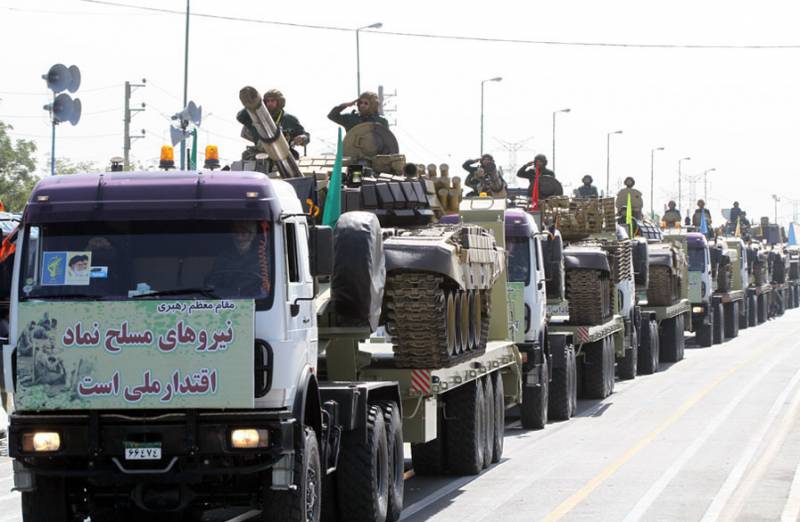 Yesterday, the European Parliament voted by a majority to support an amendment that would include the Iranian Islamic Revolutionary Guard Corps (IRGC) on the list of terrorist groups. Formally, this decision was a response to the participation of the IRGC in the suppression of massive opposition unrest in Iran and to the possible supply of unmanned aerial vehicles by Iran to Russia, which the West accuses the Islamic Republic of.
However, behind the recognition of the IRGC as a terrorist organization, there is a more global reason - a new wave of deterioration in relations between the "collective West" and Iran. Like Russia, Iran turned out to be one of the pillars of resistance to the world order established by the West. Supply allegations
drones
and the suppression of the opposition are just reasons to continue to put pressure on Tehran.
At the forthcoming meeting of European foreign ministers in Brussels, the issue of tightening sanctions against Iran will be discussed. To all appearances, European states are no longer interested in normalizing relations with the Islamic Republic. More precisely, the governments of the EU countries are forced to act on instructions from the United States, and they are very dissatisfied with Iran's demonstrative disdain for the West's position on the same Ukraine.
In addition, in key EU countries there are large communities of immigrants from Iran, including political ones, who act as "moral support" for sanctions against the Islamic government, because of which these people (or their parents) were forced to leave their native country. .
Today, the European Parliament will consider in more detail the question of what other Iranian organizations, besides the IRGC, can be included in the sanctions list. It is possible that this will be the paramilitary Basij militia, which also participated in the suppression of riots. According to the European Parliament, the sanctions will deal a serious blow to Iran, since they will affect a large number of commercial structures affiliated with the IRGC.