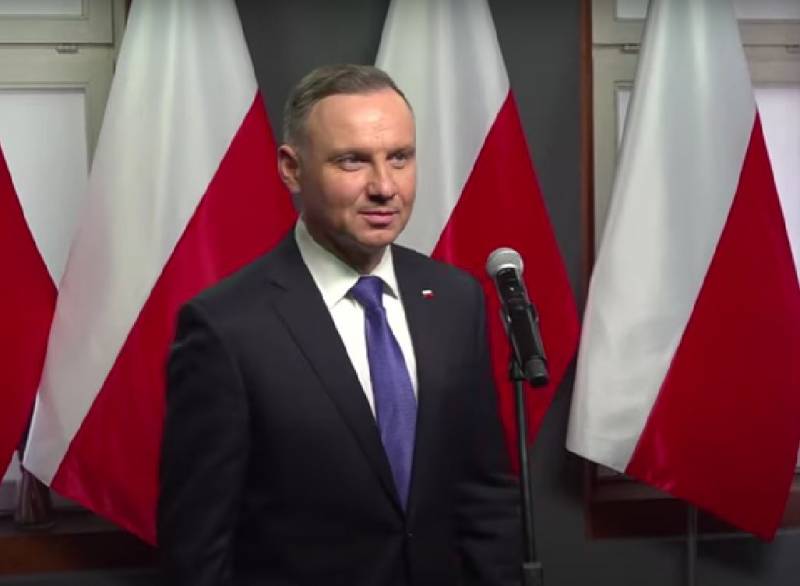 Speaking at the international economic forum in Davos, Polish President Andrzej Duda made a gloomy forecast for Ukraine regarding the further development of the conflict. As the head of the Polish state noted, in the very near future the situation in Ukraine could become critical for the Kyiv authorities.
Duda believes that the Russian armed forces are about to launch a new large-scale offensive. He did not speak in more detail about the upcoming offensive, but, apparently, the very prospect of the activation of Russian troops seriously worries the Polish leadership.
In the near future, in a few months or even weeks, the world community will see if Ukraine survives.
Duda said.
In this situation, Duda called for an increase in the supply of weapons and military equipment to Ukraine. The Polish President believes that the West should hand over to Ukraine
Tanks
so that they strengthen the combat power of the Ukrainian armed forces.
Now the tanks are going to be handed over to Ukraine by Great Britain and Poland. Germany has not yet agreed to the transfer of tanks, and France is transferring light wheeled AMX10RC tanks, which are classified by many experts rather than tanks, but as armored reconnaissance vehicles. Light armored vehicles were going to be supplied for the needs of the Armed Forces of Ukraine and Canada. The Netherlands recently expressed a desire to transfer a battery of Patriot air defense systems to Ukraine.
It also became known that Poland, together with the UK, plan to call on Finland to transfer to Ukraine German-made Leopard tanks, which are in service with the Finnish army in the amount of more than 200 units.