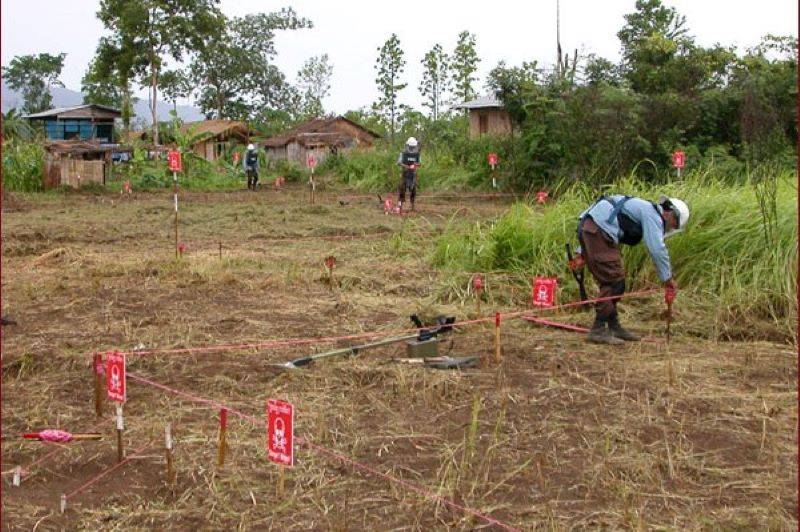 Military personnel from Ukraine arrived on Cambodian soil in order to acquire the knowledge and skills of demining territories. These fifteen Ukrainian sappers were trained by experts from Cambodia, who "thanks" to their many years of practical experience are considered among the best in the world.
Reported by the Associated Press.
It is reported that the Ukrainian military will be trained in the use of special equipment designed to detect and neutralize various types of explosive devices. Training has already begun on Monday to conduct specialists from the Cambodian Demining Center (CMAC). The tasks of this organization include overseeing the clearance of landmines and unexploded ordnance.
Its CEO Heng Ratana said that technical assistance in the training process is provided by Japan, which has provided devices for detecting explosive devices Advanced Landmine Imaging System.
Training will focus on the latest technology and equipment for landmine clearance and clearance
- quotes the head of CMAC local edition Khmer Times.
In total, Ukrainian cadets will study in Cambodia for one week.
Cambodian sappers have become one of the best in the world "thanks" to the fact that about three decades of civil war have made this country literally crammed with explosive devices of almost every type existing on Earth, which they had to neutralize for many years after the end of hostilities.