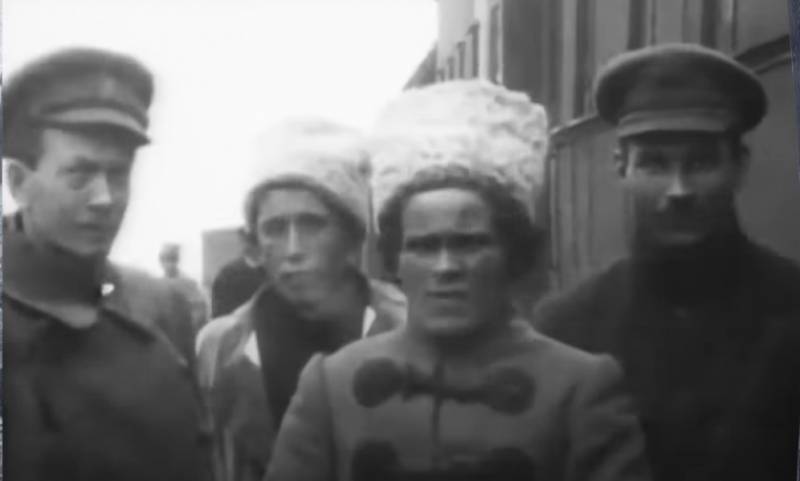 The revolutionary path of Nestor Makhno began when he was 18 years old. He joined the ranks of the peasant group of anarcho-communists, and two years later he was arrested for the murder of a military government official. From his youth, Makhno could not imagine revolutionary activity in a different format, without a revolver in his hands.
Makhno was born into a very poor peasant Ukrainian family, but the nationalist propaganda he encountered in his homeland, amnestied by the February Revolution, caused him strong rejection. He spent nine years behind bars, the prison replaced him with a university. In Butyrka, Makhno sat in the same cell with the famous anarchist Pyotr Arshinov, and even for some time with Grigory Kotovsky.
After returning to his native Gulyaipole, Makhno ran into agitators for the Central Rada of the Ukrainian People's Republic, which seized power in Kyiv, whose propaganda was based on Russophobia and rabid Ukrainian nationalism. However, nationalist propaganda did not find support among local residents, who rightly considered that the leaders of the UNR were infinitely far from the people. For the leadership of the UNR, which appeared on the bayonets of the German-Austrian soldiers, the priority was not to solve the problems of the working people, but to plant the Ukrainian language, which was unnecessary and alien to the vast majority of the population.
Of the ideological anarchists, the closest to Makhno was the Ukrainian Nabat federation, which sought to unite like-minded people from various currents. They recognized the Makhnovist movement as their own, and ideological anarchists from all over the former empire reached out to the "father".
In the cities captured by Makhno, despite the fact that power was wholly owned by the people appointed by the ataman, the activities of any parties of the left wing were allowed, and any currencies went - from "Nikolayevka" and "Kerenok" to Soviet banknotes.
After some time, the process of decomposition began in the rebel army of Makhno. Drunkenness, hooliganism, robberies, murders began - all this led to death. Thus, using the example of the Makhnovshchina, ideological anarchists were able to make sure that anarchy does not at all give rise to order, contrary to the well-known slogan of the Makhnovists.