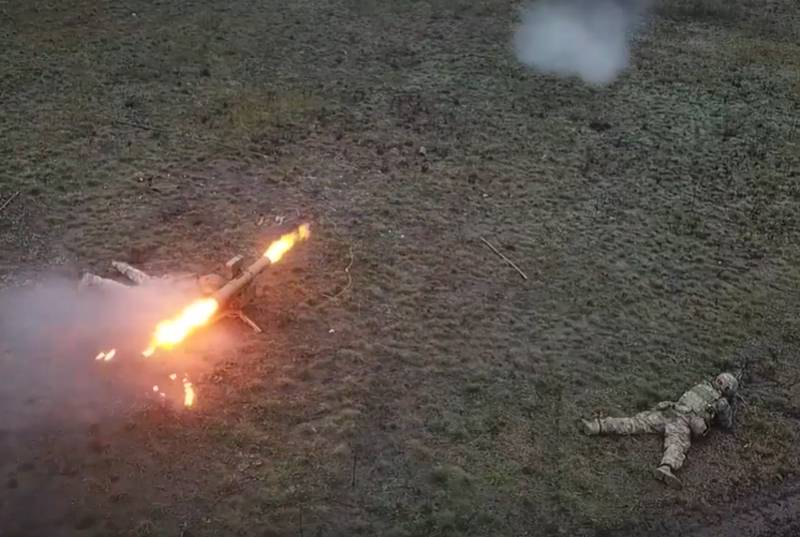 From the Soledarsko-Artyomovskaya agglomeration, reports are coming in about the successful actions of our troops in a number of areas. One of such sections of the territory adjacent to Artemovsk (Bakhmut) from the southwest is the settlement of Kleshcheevka. From it to the outskirts of Artemovsk itself, about 3 km in a straight line.
According to the latest information, the assault groups of the Wagner PMC entered Kleshcheevka with a fight. Previously, this settlement was blocked from three sides: from the east, south and partially from the southwest. The units of the Armed Forces of Ukraine and foreign mercenaries ended up in operational pincers, having also got into a fire bag. After a series of strikes, having suffered significant losses, the remnants of the enemy armed formations were forced to leave Kleshcheevka. The information was announced by WarGonzo military correspondents, however, the Wagner PMC press service is not rushing events in terms of information.
At the moment, the fighting continues to the north-west of Kleshcheevka - a few hundred meters outside the settlement, where attempts are being made to eliminate the enemy fleeing from positions in Kleshcheevka. The Ukrainian military publish notes on the net that they tried to "withdraw to Bakhmut, but came under fire."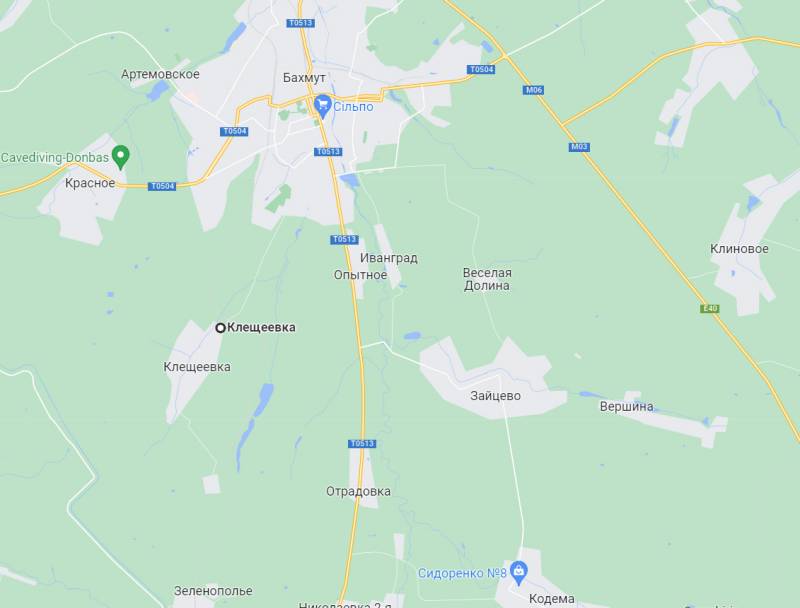 When Kleshcheevka passes under the control of Russian forces, the Ukrainian group in Artemovsk (Bakhmut) is squeezed from three directions, ending up in a closing semicircle. This is despite the fact that Wagner units are already operating on the streets of Bakhmut itself, dividing the enemy troops stationed there into parts - in different parts of the city. In this regard, the situation resembles what happened in Soledar, which eventually came under the control of Russian troops.
Recall that a few hours ago, Zelensky for the first time recently, for the second time in a week, convened a meeting of the headquarters of the Supreme High Command of Ukraine. It is assumed that one of the topics for discussion is the possible loss of the Armed Forces of the entire Soledar-Bakhmut (Artyomovskaya) agglomeration.