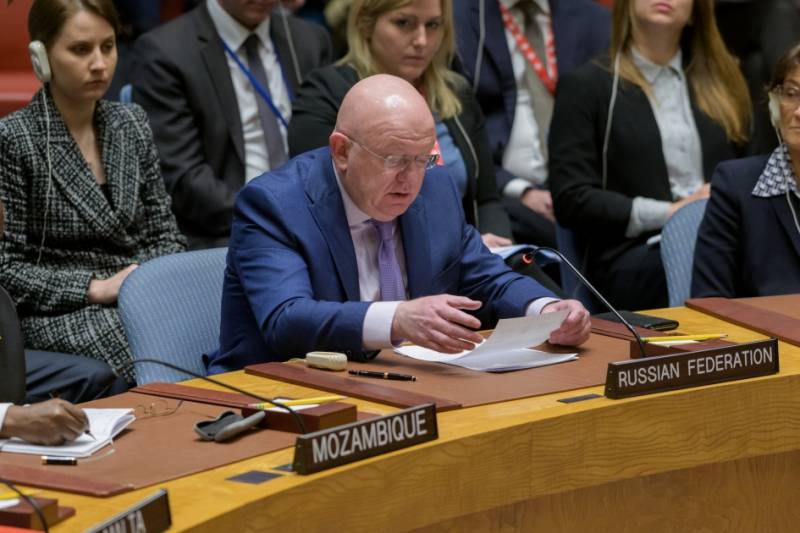 The origins of the Ukrainian crisis lie in the unwillingness of the West to reckon with other people's interests. And the constant attempts of the Americans to act as a world gendarme, which they appropriated to themselves, does not contribute to its settlement.
This statement was made by Russia's Permanent Representative to the UN Vasily Nebenzya.
The Russian Permanent Representative drew attention to the fact that in the West there are more and more statements that Moscow's announcement of a special operation to protect Donbass has allegedly become a kind of "Rubicon" in terms of international norms.
The leitmotif in the speeches of our Western colleagues has recently become the thesis that a kind of Rubicon from the point of view of international law was the beginning of Russia's special operation in Ukraine
- said the permanent representative of the Russian Federation.
He believes that such statements are made with the aim of suggesting that no one in the world has committed illegal acts before. Nebenzya said that such ideas are wrong, because international law was violated long before the Ukrainian events, and it was not Russia that did it at all.
The diplomat noted that the West does not want to take into account the interests of other states, even when it comes to security interests. This, in his opinion, was the cause of the crisis around Ukraine.
Shortly before this, the Permanent Representative of the Russian Federation stated that the International Court of Justice for Ukraine is under pressure from Western countries. The diplomat expressed hope that the principles of international justice and the tenets of the UN Charter would prevail over the interests of a number of interstate associations positioning themselves as defensive alliances.