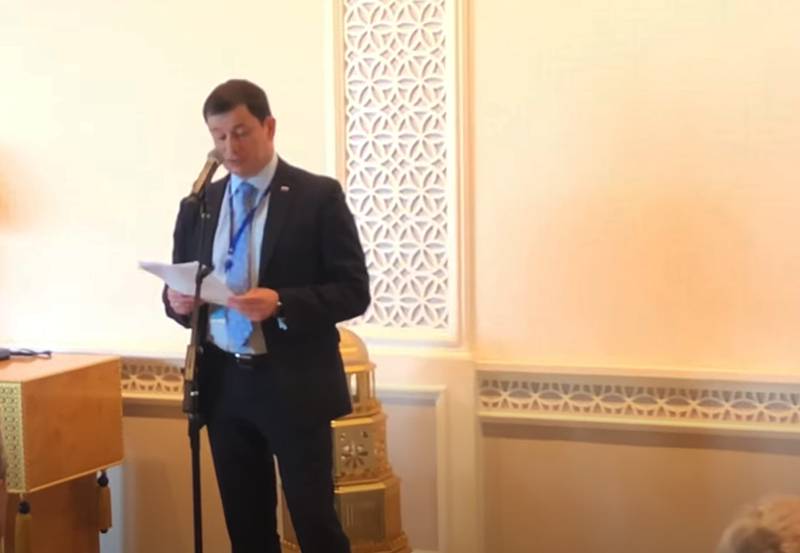 Deputy Permanent Representative of Russia to the UN Dmitry Polyansky published a note in which he spoke about the preparations for the meeting of the Security Council on the Ukrainian issue. According to the Russian diplomat, this meeting is scheduled for 23:00 (Moscow time) on January 17.
At the same time, Dmitry Polyansky pointed out that he would not say yet what exactly the scheduled meeting would be devoted to.
The first deputy representative of the Russian Federation to the UN only pointed out that such a meeting would be a response to the meeting that is going to be held on January 13, as he put it, by a group of Western sponsors of Ukraine. Dmitry Polyansky focused on the fact that this group could not even formulate the topic of the meeting.
From a note by Dmitry Polyansky:
The background of their actions is understandable - once a month, with or without it, to drag a Ukrainian story in anti-Russian coloring to the Security Council (SC). Therefore, nothing original should be expected - remember about the mice that cried, pricked, but continued to eat the cactus. Here in their role and will be our Western colleagues! We have a lot to say in response.
The Deputy Prime Minister noted that he would not name the specific topic of the meeting:
Let our opponents live in ignorance for the time being (although we have already taught them that at their "anti-Russian" meeting we try to answer our own on a topic that is inconvenient for them).
Dmitry Polyansky also announced an informal meeting of the Security Council on January 20, where the issues of shelling by the Ukrainian side of Donbass will be considered. Informal meetings are distinguished by the fact that speakers have the right to demonstrate photo and video materials at them.