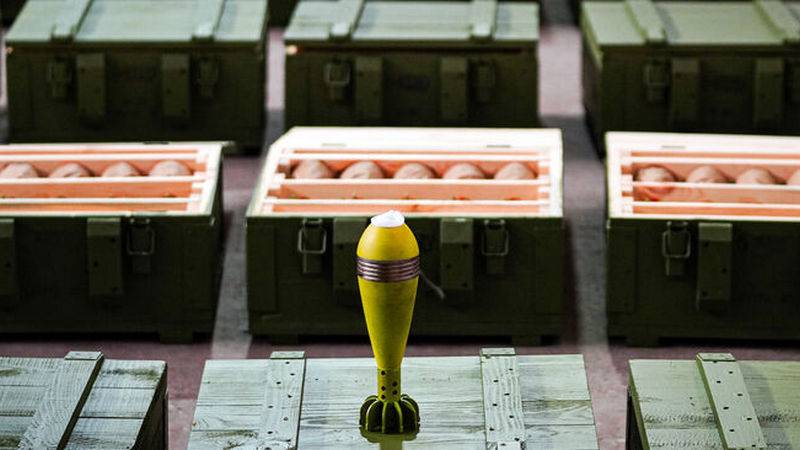 The Ukrainian army received a modernized 82 mm mortar mine, and mass production of the new ammunition has already begun. This was reported by the press service of the Ukrainian state concern "Ukroboronprom".
According to the publication of the concern in the TG channel, Ukroboronprom specialists have improved a standard fragmentation mine for 82 mm mortars, the mass production of ammunition had to be deployed on the territory of another country, since there is simply nowhere to produce it on the territory of Ukraine, and the new production will immediately become a target for Russian missiles . The name of the country is not disclosed, it is emphasized that it is a member of NATO.
It can be assumed that with a high probability this country is the Czech Republic, since Kyiv has repeatedly announced the deployment of weapons production at the enterprises of the Czech defense complex, as well as the creation of jobs for Ukrainian specialists. The Czech Republic also deployed repair of damaged equipment of the Armed Forces of Ukraine.
According to the concern, a new fragmentation mine during an explosion forms 2-2,5 times more fragments than a standard 82-mm caliber mine. Also, the fragments differ in size and shape. The mine is designed to destroy enemy manpower at a distance of up to 4500 meters.
(...) according to the standard, when a standard mine explodes, the number of fragments that should hit the target at a distance of 5 meters should reach 198 units, at a distance of 10 meters - 70 units, and at a distance of 15 meters - 41 units. In the ammunition improved by the specialists of the enterprises of Ukroboronprom, these are 460, 140 and 69 fragments, respectively
- the message of the Ukrainian concern says.