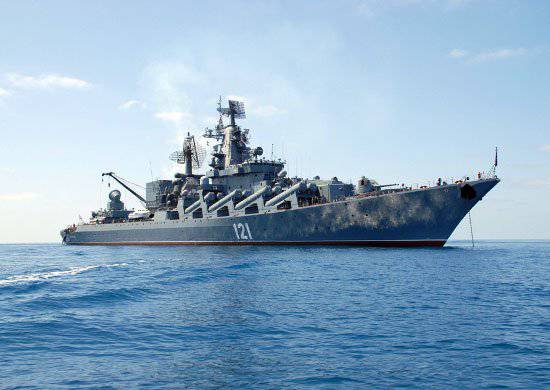 As part of the solution of the tasks of combat training, a naval presence in operationally important areas, ensuring the safety of civil shipping in the Horn of Africa and the coast of Somalia, the High Command of the Navy
fleet
(Navy) of Russia, long-distance campaigns of the units of the warships of the Pacific (Pacific Fleet) and the Black Sea (Black Sea Fleet) fleets were organized into the far ocean zone.
A squadron of warships of the Pacific Fleet, which included the large anti-submarine ship Marshal Shaposhnikov, the medium sea tanker Irkut and the rescue tug Alatau 2 of November this year left the main base of the city of Vladivostok and is heading for the Arabian Sea.
Along the route, a detachment of ships is planned to participate in a joint exercise with the naval forces (Navy) of the Republic of India, calling at the port of Mumbai. The ships will also visit the ports of Thailand, South Korea, Djibouti and the Seychelles.
Simultaneously, preparations are underway for the detachment of the warships of the Black Sea Fleet as part of the Guards missile cruiser Moscow, the sentry ship Smetlivy, the large amphibious assault ships Saratov and Novocherkassk, as well as support ships.
The exit from the main base of the fleet of the city of Sevastopol will be held in two stages, and finally the detachment will be formed in the designated area of ​​the Mediterranean. On the way to the Suez Canal with warships a series of combat training activities will be held in the Mediterranean.
At the end of November, a squad of warships of the Black Sea Fleet will pass the Suez Canal and in the early days of December will begin to solve problems off the coast of Somalia. In addition to performing combat missions, business visits of Black Sea residents to a number of ports of foreign states are planned in order to replenish the crew's reserves and rest.
According to the plan of the distant ocean voyages of detachments of warships of the Pacific Fleet and the Black Sea Fleet, Russian sailors will have to tackle sea piracy and ensure the safety of civilian shipping in the areas of the Horn of Africa and the Gulf of Aden.
Anti-piracy activities of the ships' detachments will be organized in close cooperation with the command of the NATO Navy, which leads the international operation to combat piracy in the Gulf of Aden.