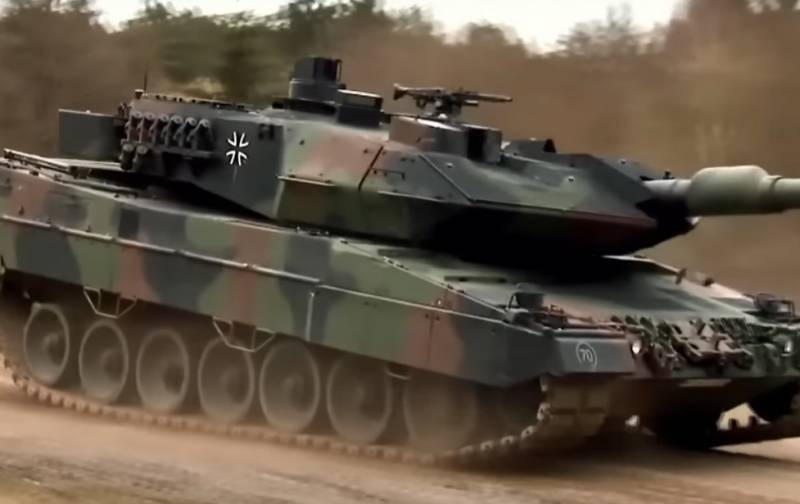 The German government denied plans to supply Ukraine
tanks
Leopard 2. According to the representative of the German Cabinet, Steffen Hebeshtreit, official Berlin is trying to avoid a scenario in which NATO becomes a full-fledged party to the armed conflict in Ukraine. At the same time, the official did not explain why Germany does not consider itself a party to the conflict, transferring to Kyiv, for example, self-propelled guns PzH 2000 ...
The representative of the German government added that Germany intends to limit itself to providing maximum support to Kyiv, while not taking steps that can be regarded as the full participation of a NATO member country as one of the parties to the conflict. Hebeshtreit also added that he was not aware of any plans by Poland to form an international coalition dealing with the supply of heavy weapons to the Ukrainian army.
The head of the Polish government, Mateusz Morawiecki, also previously denied the intention to make large deliveries of German Leopard tanks to the Kyiv regime. The Polish authorities announced that they are discussing with the governments of other countries the formation of an international alliance that will provide Ukraine with Western-made heavy weapons. In Warsaw, they said that they could supply "only single copies of such tanks."
According to German Vice Chancellor, Minister for Economic Affairs and Environmental Protection Robert Habek, there is still a possibility of future deliveries of Leopard tanks to Ukraine. This issue is being discussed in the German government, all actions in this direction are preliminary coordinated with Germany's partners in the NATO military bloc. Berlin wants someone else to start these deliveries.