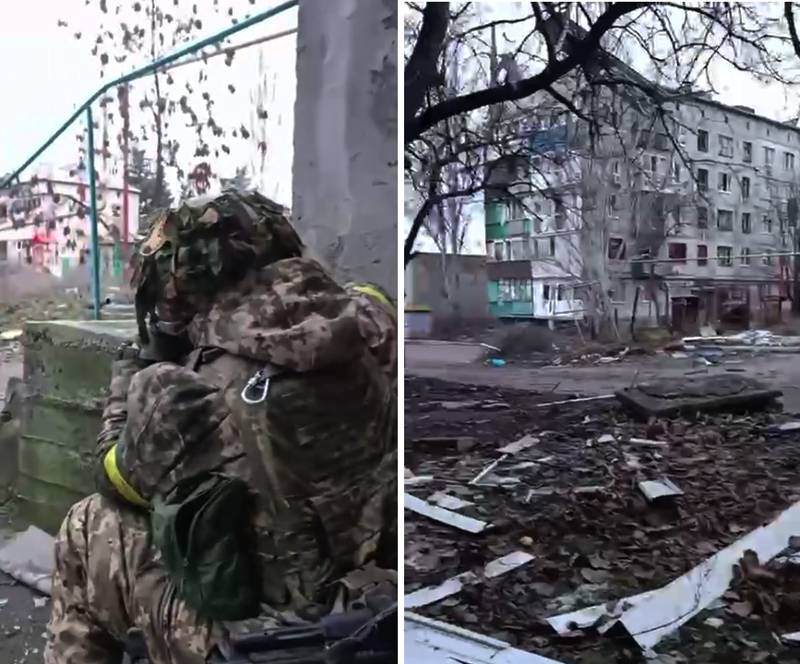 The head of the Kyiv regime published another appeal in which he presented his vision of the development of the situation on the Donbass front. In fact, Zelensky confirmed that the most difficult situation for the Ukrainian troops is in the area of ​​Soleder and Bakhmut (Artemovsk), the agglomeration of which, in fact, is the key line of defense of the Armed Forces of Ukraine throughout the Donbass.
Having lost a significant part of the territory of Soledar, the Ukrainian troops also suffered significant losses in the human resource, which put the entire Ukrainian group in Artyomovsk and Soledar to the brink of being able to resist the Russian troops.
In a video message, Zelensky said that the commander of the ground forces, General Syrsky, "toured the troops defending Bakhmut and Soledar."
Zelensky:
He organized on the spot the steps that are necessary to strengthen our defenses, including steps to transfer units and to increase fire (artillery).
Recall that the other day there were reports that the Ukrainian command ordered the remnants of the troops to retreat from Soledar so as not to be completely surrounded. So far, this information has not been confirmed, but the information that Russian assault groups entered the city from several sides has been confirmed. In particular, fighting is taking place in the western quarters of the city, including the territory of the Sol railway station.
The Kyiv regime is throwing more and more reserves in the direction of Soledar, as it understands that the loss of this city will lead to the loss of Bakhmut (Artemovsk) with the subsequent opportunity for the RF Armed Forces to develop an offensive in several directions at once, including Konstantinovka and Kramatorsk.
Fighting, including street fighting, for Artyomovsk and Soledar continues.