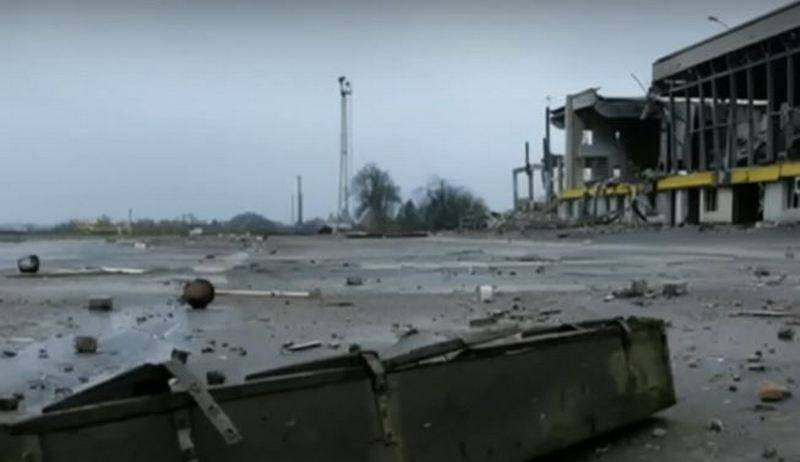 The Ukrainian General Staff again got into a puddle when they tried to show the allegedly broken Russian aircraft at the airfield in Chernobaevka near Kherson, where the Russian airfield was previously located. Russian troops were withdrawn from there back in November 2022 when units were withdrawn to the left bank of the Dnieper.
The Ukrainian General Staff posted on one of the social networks banned in Russia a video of Russian military equipment allegedly destroyed at the airfield in Chernobaevka, providing all this with a laudatory record that "precise strikes" were made on this object 26 times, as a result of which Russian troops allegedly lost "a lot of equipment ".
However, the video of all the broken military equipment shows several old An-2 aircraft with the inscription "Aeroflot" on board, dug empty caponiers for equipment, some remnants of a couple of trucks and a broken terminal building. Separately, an allegedly Russian Mi-24 attack helicopter was shown with the letter "Z" painted crookedly in white paint on the tail boom, but for some reason with the inscription on the tail in Ukrainian "not safe". Again, Ukrainian propagandists made a mistake, trying to create another fake about the supposedly "heroic" actions of the Armed Forces of Ukraine.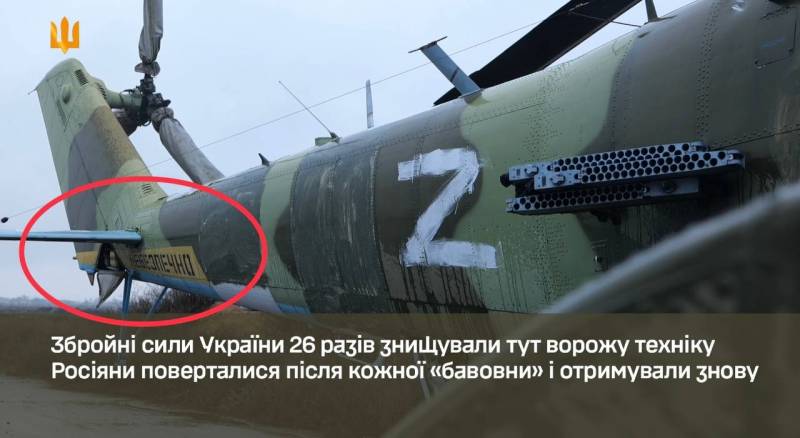 It is worth noting that in Kyiv they are very fond of writing about their supposedly won "victories", but they do not like to write about defeats. The airfield in Chernobaevka acted in the General Staff of the Armed Forces of Ukraine as an object that had to be captured at any cost. Therefore, each strike on the airfield was marked by loud statements, the Ukrainian press wrote about this, carefully counting the number of strikes. According to publications, in total, "hundreds" of pieces of Russian equipment were destroyed at the airfield, but that's just no luck with the evidence. We wanted the best, but it turned out as always.