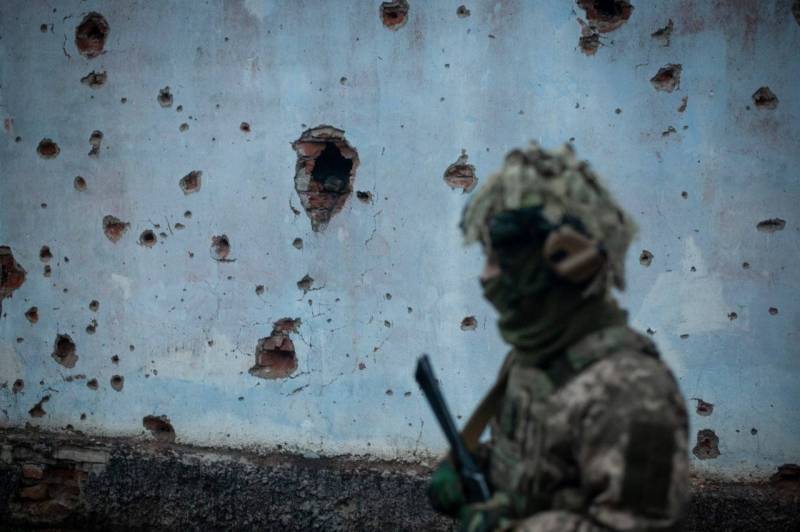 From Soledar comes information about the battles in the city. Recall that the day before, Russian units managed to knock out the enemy from the central part of this city, which is part of the strategically important defense center of the Armed Forces of Ukraine.
Today it became known that the enemy was trying to counterattack in Soledar, trying to push our troops back to Dachnaya Street in the east of the city, as well as to the south of the railway track. At the same time, the Armed Forces of Ukraine and foreign mercenaries acted in small groups, which necessarily included a grenade launcher and a machine gunner. At the same time, the enemy dispersed snipers in the central, northern and southern parts of Soledar, including women, as reported by our fighters from the scene.
During the night there were several attempts by the enemy to recapture the center of Soledar from our troops. However, they all failed. As a result, having suffered losses, the Armed Forces of Ukraine again focused on the defense of the western part of the city, trying to keep the roads to Seversk and Slavyansk under their control. The enemy understands that in the event of loss of control over these roads, the grouping in Soledar will be almost completely cut off from supplies.
After night battles, the militants left dozens of their "two hundredths" in the central part of Soledar, which they are clearly not going to evacuate yet.
There is little doubt that attempts to counterattack the UAF in Soledar will continue today and during the daytime.
At the moment in Soledar the air temperature is about -11 degrees Celsius. On the night of January 8, -15-16 is expected.