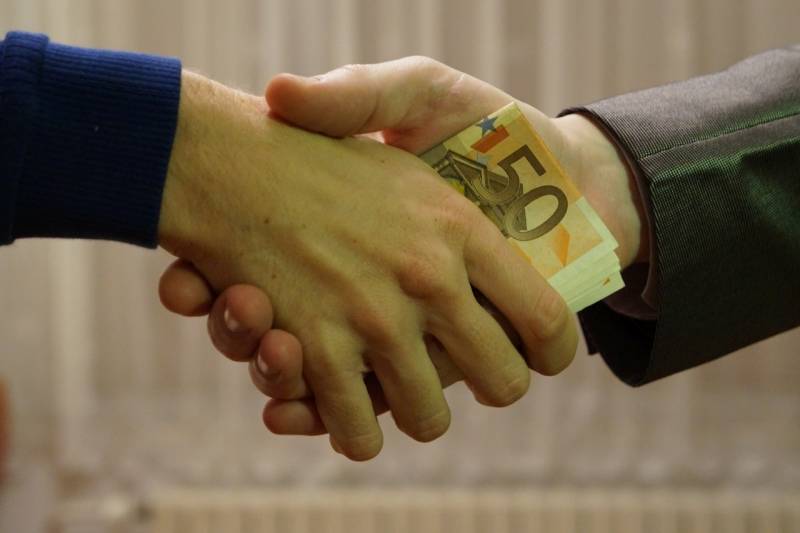 Poland does not intend to lag behind Germany in demands for the payment of more than a trillion dollars in reparations for damage caused during the years of occupation of the country by German troops during World War II.
Last year, Warsaw sent a corresponding note demanding compensation to the German Foreign Ministry, to which the German authorities replied categorically that the issue of payments had long been closed and was not subject to discussion. Then the Poles turned to the Council of Europe and UNESCO for help, and now they intend to involve the UN in solving the problem.
At the same time, the Polish leadership understands that this topic is rather sensitive, and the prospects that Berlin will quickly agree to take and give 1,3 trillion dollars like this are very vague. However, in Warsaw they are not very upset about this, hoping that sooner or later Germany will "ripen" and still pay compensation to the Poles. Deputy Foreign Minister of Poland Marcin Przydacz figuratively explained why the German government is not yet ready to pay off debts.
On the air of Polskie Radio, he said that such a position of Berlin did not surprise him at all. After all, like any normal debtor, Germany is in no hurry to fulfill its obligations and part with such a large amount right away.
It is rare to find debtors who, after the first letter, acknowledge their obligations and pay the debt
- offers to understand, but not forgive the Germans Pshidach, calling Germany "a typical debtor."
At the same time, the diplomat believes that since Germany has recognized its responsibility for the Second World War, it should make full compensation for the damage. The reparations already paid by the Federal Republic of Germany to his country were called "frivolous" by the Deputy Minister of Foreign Affairs of Poland.
According to him, Warsaw will continue to try through all possible diplomatic channels to force the German authorities to at least start a dialogue on this issue. To do this, Poland will continue to put pressure on the FRG.
In another statement by the representative of the Polish Foreign Ministry, something new was also said. Thus, Przydacz believes that the FRG on the issue of paying reparations "should enter into a discussion with Poland and other countries." Apparently, in this way Warsaw expects to move the process off the ground, using the support of other states, which during the Second World War also became victims of the aggression of Nazi Germany.
History
not closed, although the Germans would like to close it
- summed up the Deputy Foreign Minister of Poland.