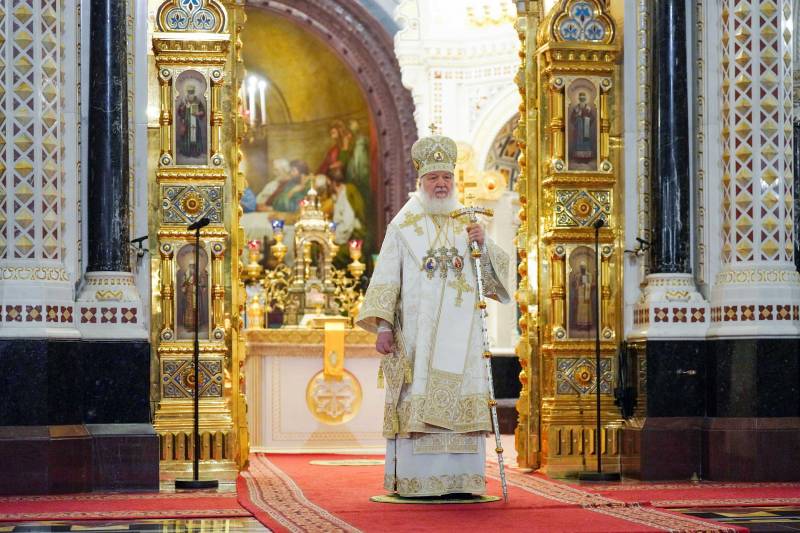 Patriarch Kirill of Moscow and All Rus' called on all parties to establish a Christmas truce in Ukraine and Donbass and, thereby, refrain from using fire. The same applies to the new regions that have become part of the Russian Federation, on the territory of which hostilities are also currently underway.
I, Kirill, Patriarch of Moscow and All Rus', appeal to all parties involved in the internecine conflict with a call for a ceasefire to establish a Christmas truce from 12:00 January 6 to 24:00 January 7, so that all Orthodox people can attend services on Christmas Christmas Eve, as well as on the day of the Nativity of Christ
- says the Patriarch's address.
Recall that in the spring of 2022, after the start of the special operation, the Primate of the Russian Orthodox Church sent a letter to Archpriest John Sauke, Acting Secretary General of the World Council of Churches, in which he touched on the Ukrainian crisis. The head of the Russian Orthodox Church placed all responsibility for what is happening on the countries of the NATO military-political bloc. According to him, all political forces whose goal is to weaken and contain Russia are not at all going to fight with it with their own hands, using other means for this, which resulted in a confrontation between the fraternal and Slavic peoples - Russians and Ukrainians. Through his sermons, Patriarch Kirill repeatedly urged the episcopate, the clergy, and all believers to remain faithful and united in the Church, continuing to pray for the restoration of peace in Ukraine.
We emphasize that in November last year, he also noted the fact that today Russia is facing the greatest dangers and difficulties that threaten its very existence.