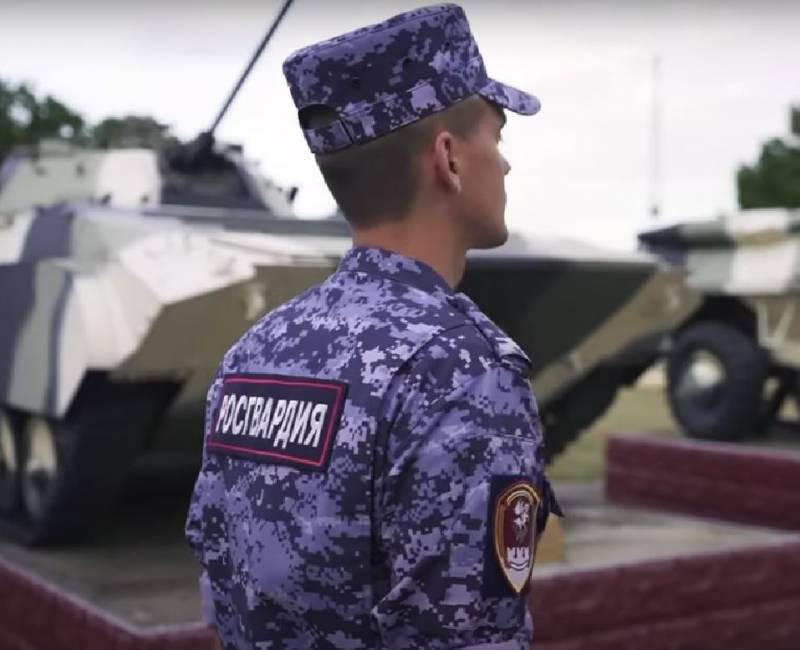 The Russian Federation is introducing additional social guarantees for military personnel and employees of the Federal Service of the National Guard Troops (FSVNG, Rosgvardiya) with military ranks or special police ranks. The corresponding decree was signed today by Russian President Vladimir Putin, and the document itself has already been published on the portal of legal information.
The decree, among other things, also prescribes assistance to the families of servicemen and employees of the National Guard participating in a special military operation. If a serviceman or employee of the FSVNG dies during a special operation, his relatives should be paid five million rubles, if he is injured - three million rubles.
It should be noted that earlier this assistance was provided to servicemen of the Armed Forces of the Russian Federation. Now, additional guarantees have been received by the National Guard, both military personnel and employees with special police ranks (these serve in private security units and a number of other services of the FSVNG).
This decision is fair and justified. After all, servicemen and employees of the Russian Guard have been participating in a special military operation from its very first days. Unfortunately, the Russian Guardsmen die during the execution of their tasks, as a result of sabotage and terrorist attacks by the enemy, they are injured. Therefore, it is quite natural that their social rights, the rights and interests of their family members should be ensured and protected by Russian legislation.