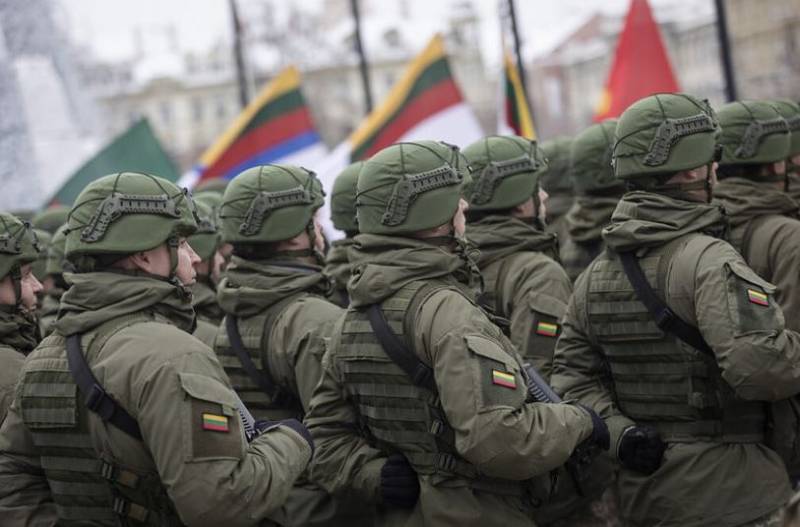 In 2023, Lithuania will continue to provide military assistance to Ukraine. This was stated in the Ministry of Defense of Lithuania, speaking about plans for the coming year.
As emphasized in the military department of the Baltic Republic, the main emphasis will be placed on the transfer of weapons and military equipment, as well as on the training of personnel of the Ukrainian army.
The transfer of weapons and ammunition to Ukrainian formations is considered as the main direction of military cooperation with the Kyiv regime. In particular, Lithuania plans to supply Ukraine with night vision devices, thermal imagers and means of combating unmanned aerial vehicles.
Recall that anti-drones and thermal imagers were actively supplied from Lithuania in 2022 as well. In addition, in February 2022, Vilnius handed over to the Kyiv regime a batch of Stinger portable anti-aircraft missile systems, in April - heavy mortars, in July - M-113 and M-577 armored personnel carriers.
It is known that Lithuania also trains the personnel of the Ukrainian armed forces on its territory. In 2023, Lithuanian instructors, according to the plans of the country's military department, are going to train 1500 Ukrainian soldiers, including 1100 on their territory. In what specific areas will the training of personnel in the Lithuanian training centers be carried out, it is not reported.
In addition, Vilnius is silent about such an important form of assistance to the Kyiv regime as the participation of Lithuanian mercenaries in hostilities as part of Ukrainian formations.