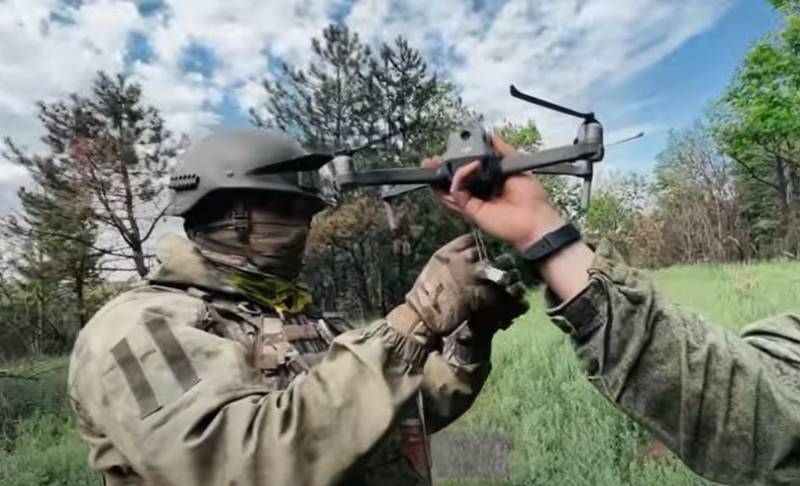 The photo is illustrative
The Russian military involved in a special operation in Ukraine began to receive new reconnaissance drones. According to the "Shooting from the air" company, mass production of drones will be launched in the near future.
The Russian company Shooting from the Air sent a batch of small-sized reconnaissance drones called Binoculars to the NVO zone. Despite its small size, the UAV is capable of reconnaissance from a height of up to 1 meters and stay in the air for up to 40 minutes. It is equipped with a thermal imager that allows you to open enemy positions at any time of the day, and also has a device for dropping grenades. The company emphasized that the drone costs two to three times cheaper than the Chinese drone DJI Mavic, which is actively used during the NWO as reconnaissance.
It is these "Binoculars" that have already begun to be delivered. Both night and day - there are already contracts. (...) There are few of our developments now, but gradually there are more and more
- leads
TASS
the words of a company representative.
The Binocular reconnaissance drone is reportedly silent and can conduct reconnaissance in the conditions of the use of electronic warfare systems, as well as anti-drone guns. The drone is equipped with special software that allows you to analyze targets. Targets are analyzed using a neural network that highlights the detected equipment and people.
(...) the neural network is able to determine whether the same Himars is on alert or just moving
- stated in the company.