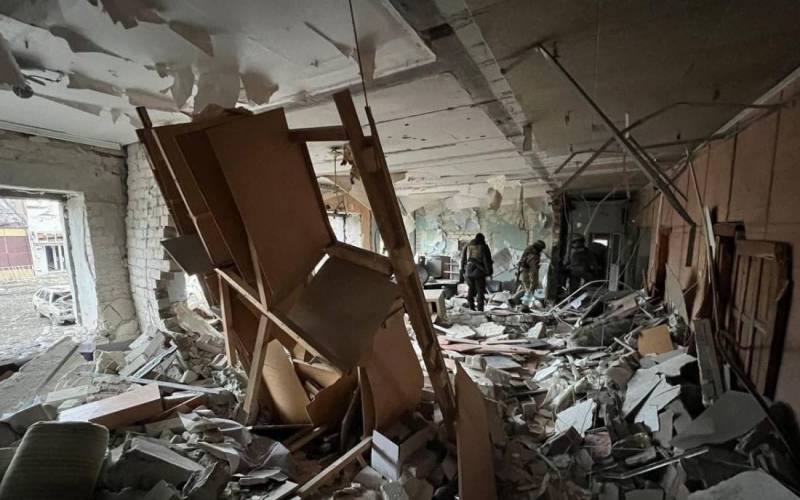 The governor of the Nikolaev region Vitaly Kim announced the next massive launch of Russian missiles in Ukraine. An air alert was announced in the south of Ukraine - in the Odessa and Nikolaev regions.
In total, more than 50 rockets are said to have been fired. The first of them have already entered the airspace of Ukraine, in particular in the Sumy region.
Ukrainian media report on a rocket attack on the building of a police station in the occupied Liman. According to the head of the National Police of the Kyiv regime, Igor Klymenko, one officer was injured as a result of the strike.
The Ukrainian authorities claim that the Russian Armed Forces use S-300 air defense missiles during shelling. These statements are made in order to accuse the Russian army of strikes on civilian targets and residential buildings, which are often hit by Ukrainian air defense missiles.
According to experts, the Ukrainian air defense system, which is equipped, for the most part, with Soviet-made S-300 systems, often hits residential buildings and other targets due to the expired storage period of missiles. Missiles, having lost their target, do not self-destruct in the air, as is laid down in their program, but continue to fly until they collide with any obstacle or fall to the ground.
Ukrainian air defense missiles also flew into the territory of neighboring countries: Belarus, Moldova and Poland, where two farmers died.
Western allies of Ukraine have supplied it with foreign models of air defense systems, but their number does not allow covering even large cities controlled by Kyiv and are concentrated in the capital area.