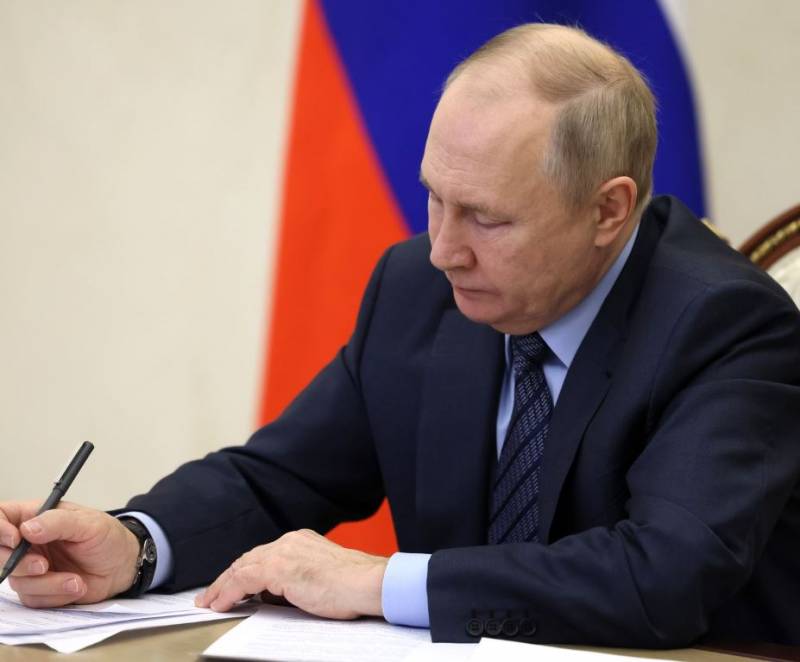 The St. George Ribbon will officially be considered a symbol of Russia's military glory. The corresponding federal law was signed today by the President of the Russian Federation Vladimir Putin. The text of the law was published on the official Internet portal of legal information of the country.
Now the symbol of military glory can be used exclusively for purposes established by law, that is, to preserve
historical
memory of the people of the heroic past. The initiators of the adoption of such a law earlier were the Secretary of the General Council of the United Russia Party, Andrey Turchak, and the Deputy Head of the State Duma Committee for the Development of Civil Society, Olga Zanko.
Now it will be possible to get a real criminal conviction for public desecration of the St. George's Ribbon. Such an act is punishable by a fine of up to 5 million rubles for legal entities and up to 3 million rubles for individuals, or imprisonment for up to 3 years.
The maximum punishment will be received by those who committed a crime by a group of persons by prior conspiracy, or took advantage of the mass media or social networks to commit it. In this case, you can get a term of imprisonment of up to 5 years.
Thus, the authorities seriously took up the issue of protecting the symbols of military glory. However, it is necessary not only to severely punish those who commit it in Russia itself for their desecration, but also to give a clear and unambiguous answer to any attempts to desecrate the memory of Russian and Soviet soldiers abroad, especially if this is done at the official level, as in the Baltic republics.