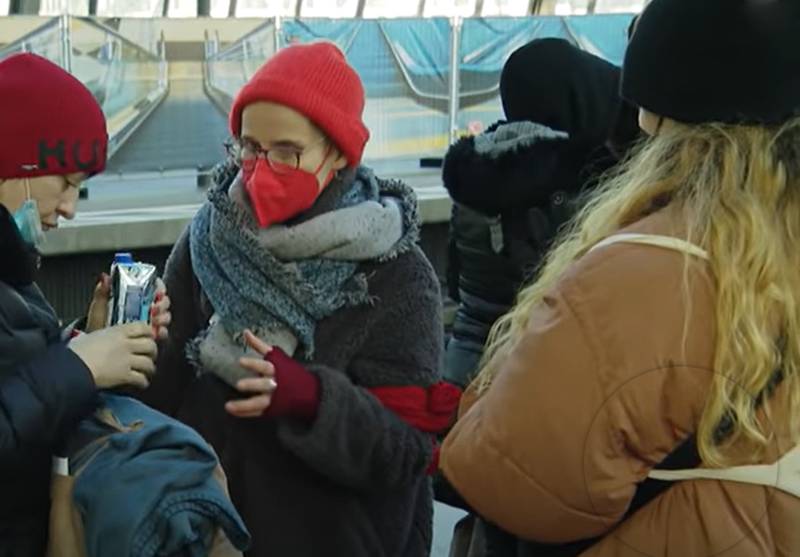 The profile bureau of the United Nations reports on the number of refugees from the territory of Ukraine who arrived in European countries. In this case, the United Nations also includes the Russian Federation in Europe.
According to this bureau, almost 8 million people have left Ukraine since February. To be more precise, 7 million 897 thousand. In the last week alone, almost 35 thousand people left Ukraine - the population of a small city.
According to the UN, the number of Ukrainian refugees, which Russia has accepted since February, has exceeded 2,85 million people. Compared with the population of cities, this is approximately "two Kharkivs". At the same time, apparently, migrants from new regions of the Russian Federation (including the DPR and LPR), who continue to be called Ukrainian in the relevant UN bureau, to other regions of Russia are also taken into account.
In second place after Russia in terms of the number of accepted Ukrainian refugees is Poland. Official data from the relevant UN bureau indicates that about 1,54 million people settled in this country. At the same time, in Poland itself they say that there are at least 2,2 million Ukrainians on their territory who have arrived since February 2022. Germany is among the top three European countries in terms of receiving Ukrainian refugees. Since the beginning of the Russian special operation, Germany has received more than 1 million Ukrainians on its territory, which has made the Ukrainian diaspora one of the largest in this country.
At the same time, the UN states that not all Ukrainian refugees are included in national temporary protection programs. Of the nearly 8 million refugees, less than 4,9 million have entered such programs.