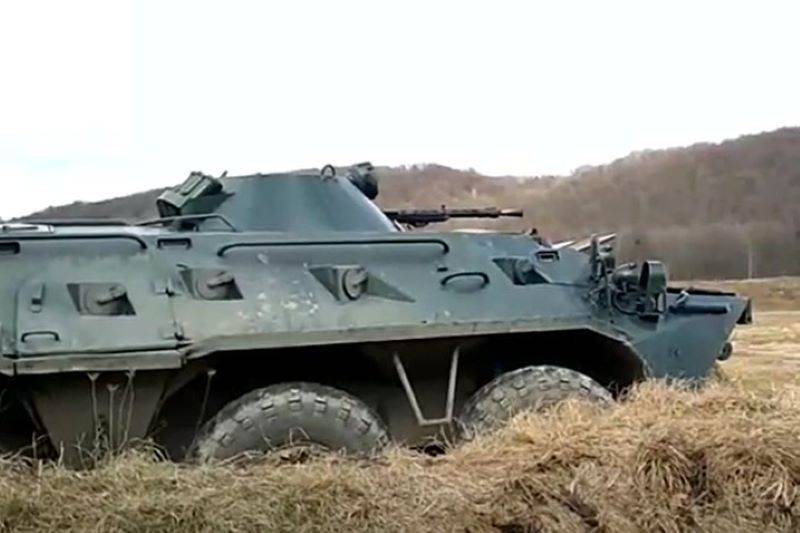 An armored personnel carrier with Russian border guards was blown up by a mine near the Krupets border checkpoint in the Kursk region. As a result of the explosion, the wheel of the armored personnel carrier came off.
About it
сообщает
Telegram channel Mash.
Two soldiers were injured. One has a broken leg, and the other has a closed craniocerebral injury. The victims were taken to the district medical facility.
It is assumed that the mine was laid by Ukrainian saboteurs. In Ukraine, information about the incident is not confirmed and no comments are given.
An armored car was blown up in the area of ​​​​the border checkpoint "Krupets" (not to be confused with the village of the same name) during patrolling.
Earlier it was reported that Ukrainian militants, using drones, dropped ammunition on the territory of the Rylsky district of the Kursk region. Fortunately, there were no casualties.