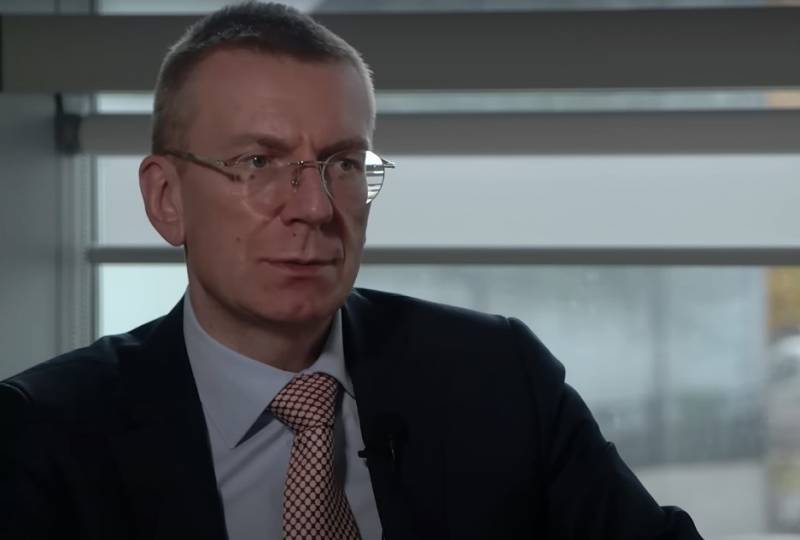 One of the priorities of Latvia's foreign policy is to provide comprehensive assistance to Kyiv and maintain the sanctions policy against Russia. This was stated by Latvian Foreign Minister Edgars Rinkevics during the annual report on the work done and planned work in the country's foreign policy.
Latvia continues to adhere to the position that the territorial integrity and sovereignty of Ukraine must be restored within internationally recognized borders, and only Kyiv has the right to decide when, where and under what conditions Russian aggression can be considered over. Latvia refuses to exert any pressure on Ukraine in this matter
- quotes the politician's words the newspaper "Latvijas Avize".
Rinkevics noted that Riga's assistance to Kyiv this year reaches 314 million euros, or 0,93% of Latvia's GDP. Besides, according to the minister, the Latvian Saeima has done a great job. In particular, the parliamentarians voted in favor of granting Ukraine the status of an EU candidate country, called for the establishment of a no-fly zone over the territory of Ukraine and measures to limit "Russian aggression". In addition, the Seimas recognized Russia as a state supporting terrorism and did not recognize the results of referendums in the "occupied" territories of Ukraine.
The head of the Latvian Foreign Ministry stressed that his country would continue to support the process of European integration of Ukraine, focusing priorities in this area on strengthening Ukrainian institutions, assisting in the fight against corruption, strengthening the internal security structure and resilience of national defense, as well as developing export potential.
In his report, the minister also stated that Latvia supports Ukraine's aspiration to become a NATO member. However, as he put it, the decision to expand the bloc must be made unanimously by all members of the alliance.
At the same time, characterizing the current situation, Rinkevics noted that the conflict in Ukraine could be protracted, its dynamics are difficult to predict, and overcoming the consequences could be very long-term.